---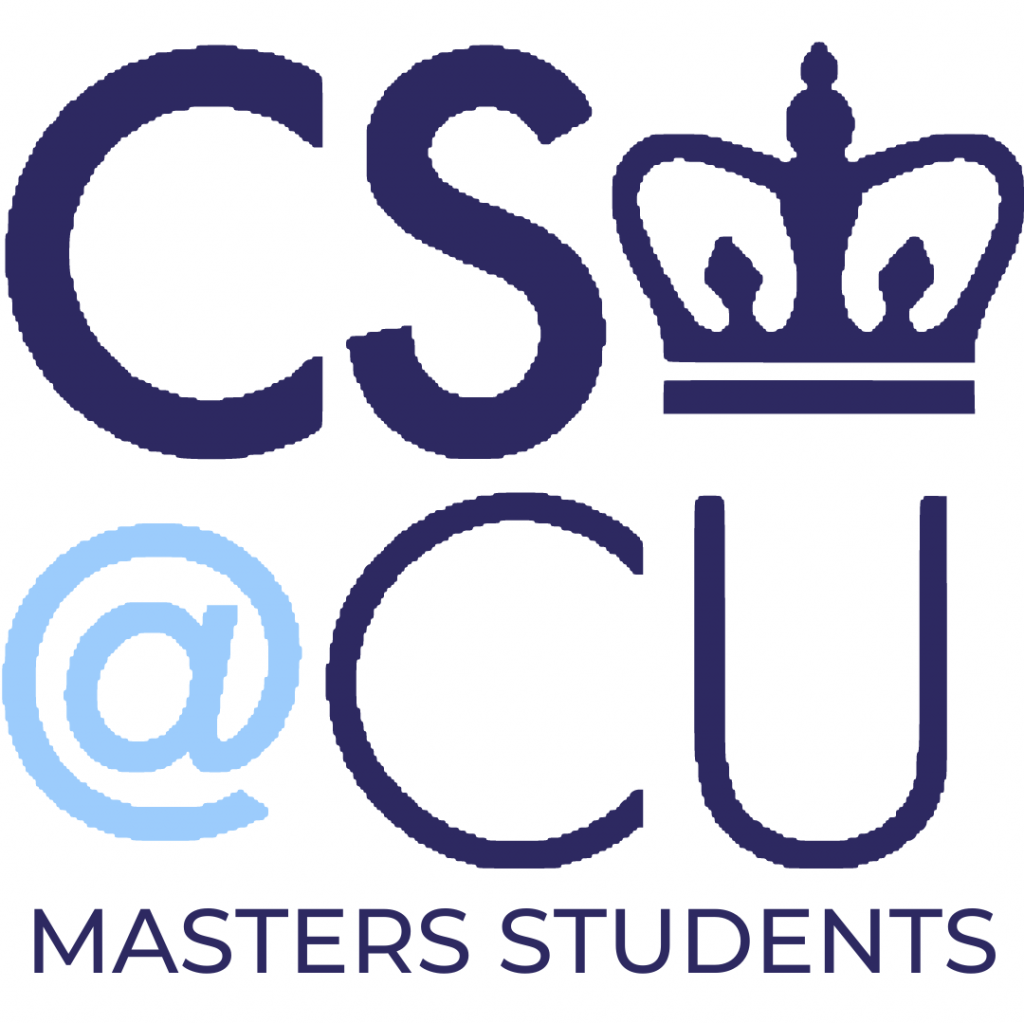 MASTER OF SCIENCE PROGRAM
The Master of Science (MS) program is intended for people who wish to broaden and deepen their understanding of Computer Science. Columbia University and the New York City environment provide excellent career opportunities in multiple industries.
The program provides a unique opportunity to develop leading-edge in-depth knowledge of specific computer science disciplines. The department currently offers concentration tracks covering eight such disciplines. MS students are encouraged to participate in state-of-the-art research with our research groups and labs.
---
REQUIREMENTS
---
TRACK OPTIONS
Choose one of the tracks below, view each track webpage for details on requirements.
Columbia Video Network (CVN) students should also choose from one of the above tracks. For faculty advisement, please contact the assigned track advisors.
---
CS MS FACULTY TRACK ADVISORS
CS Faculty Advisors will be assigned after you select a track in Mice. If you do not yet have a Mice account but are a CS MS student, please contact ms-advising@cs.columbia.edu. Contact your Track Advisor to get special permission for any course not specifically approved on your CS track websites.
---
DEGREE PROGRESS CHECKLIST
Students should keep an updated copy of their Degree Progress Checklist on hand for any academic progress reviews with their Faculty and/or Admin advisor. This form will also be requested a few weeks before graduation to verify your program requirements are met.
HOW TO FILL OUT YOUR CHECKLIST:
List all coursework that should be used to meet your CS MS program requirements

For all topics courses (COMS 4995 & COMS 6998 courses) remember to include the actual course title (for example use "COMS 4995 Hacking for Defense" NOT "COMS 4995")
For all Projects courses (COMS 6901) include the name of the instructor and how many points the course was worth
For all Thesis courses (COMS 6902) include the name of the instructor and how many points the course was worth
For all Personalized Track students include the name of your track advisor on your checklist
For Advanced standing – mark which courses are approved by SEAS Academics
For waived Required Track courses, list which course you are using to satisfy the points requirement for the waived course. 
If you are following the old MS track requirements, please refer to the old requirements page
---
TOPICS COURSES
If you are interested in specialized Topics in Computer Science courses, please view Topics Courses by Track Approval. To see which Topics courses (COMS 4995 or COMS 6998) are pre-approved for each track on this spreadsheet. 
Students may take multiple sections of COMS 4995 and/or COMS 6998 as each section will vary by content each semester. If you aren't sure if a course is the same, please email your track advisor to verify. 
COURSE DESCRIPTIONS
---
MS IN COMPUTER ENGINEERING
In addition to the Computer Science MS Program, we offer the Computer Engineering MS Program jointly with the Electrical Engineering Department. More information about the program can be found in the Computer Engineering section of the SEAS bulletin and on the Computer Engineering website.
---
DUAL MS IN JOURNALISM AND COMPUTER SCIENCE
Admitted students will enroll for a total of four semesters. In addition to taking classes already offered at the Journalism and Engineering schools, students will attend a seminar and workshop designed specifically for the dual degree program. The seminar will teach students about the impact of digital techniques on journalism; the emerging role of citizens in the news process; the influence of social media; and the changing business models that will support news gathering. In the workshop, students will use a hands-on approach to delve deeply into information design, focusing on how to build a site, section, or application from concept to development, ensuring the editorial goals are kept uppermost in mind. For more information, please visit the program website.
---
IMPORTANT AND USEFUL LINKS
---
ADMISSIONS INFORMATION
---
---
Updated 06/29/2023