---
---
Computer Science Placement Statistics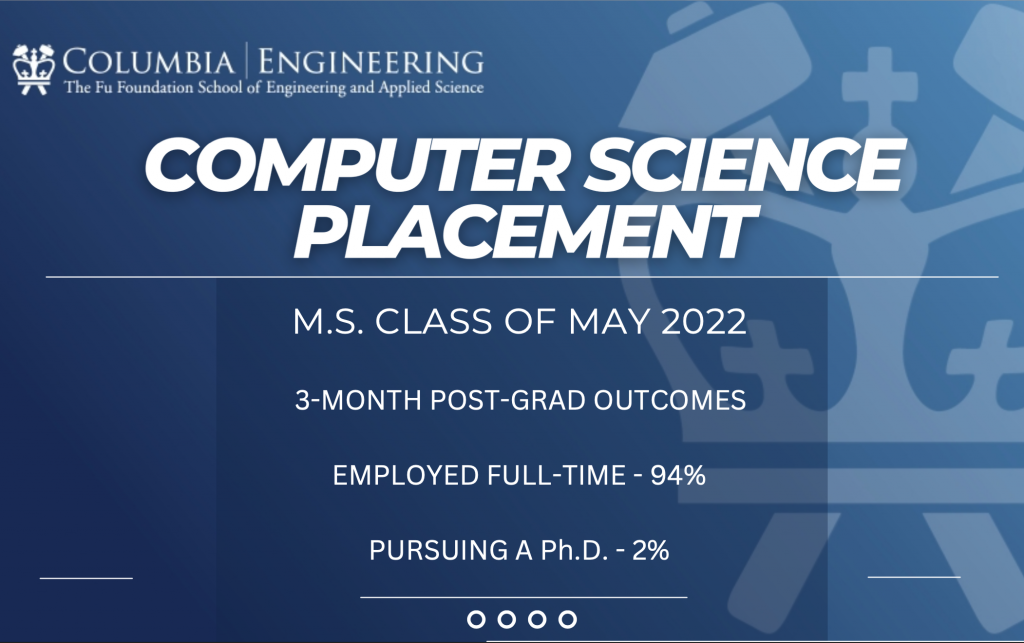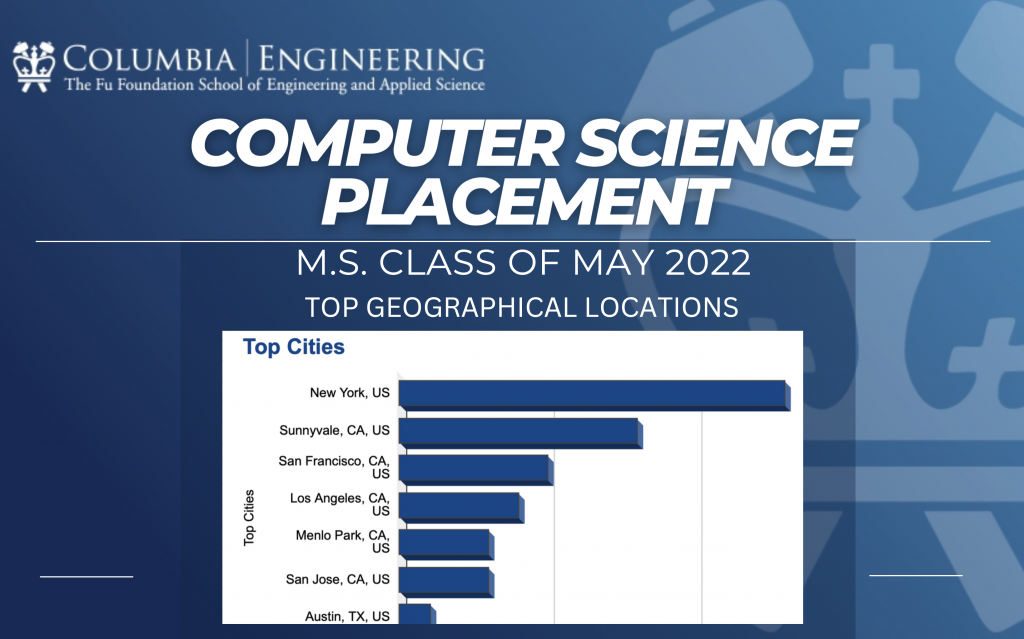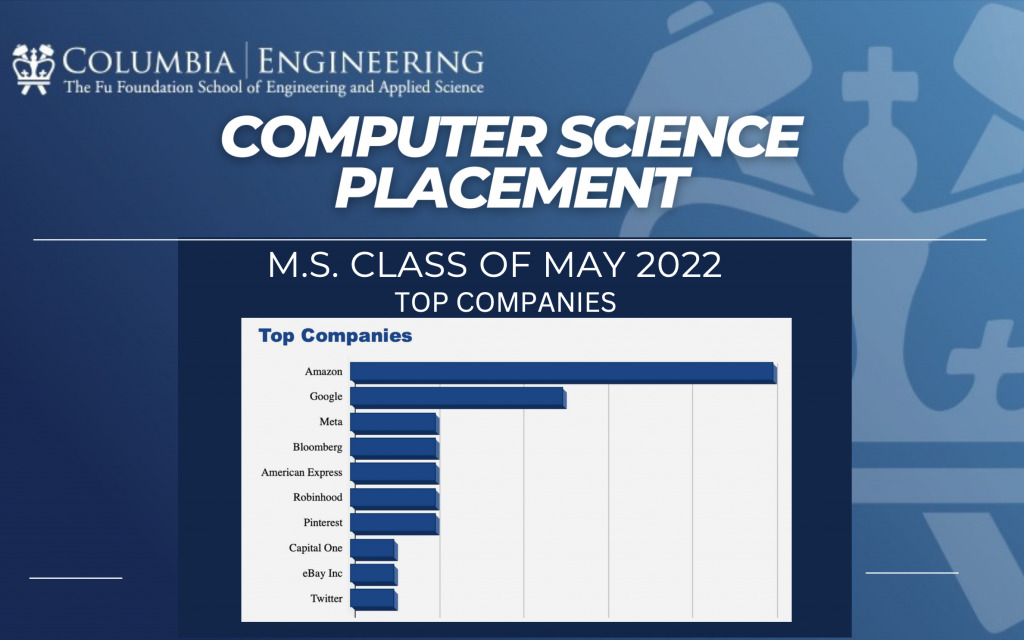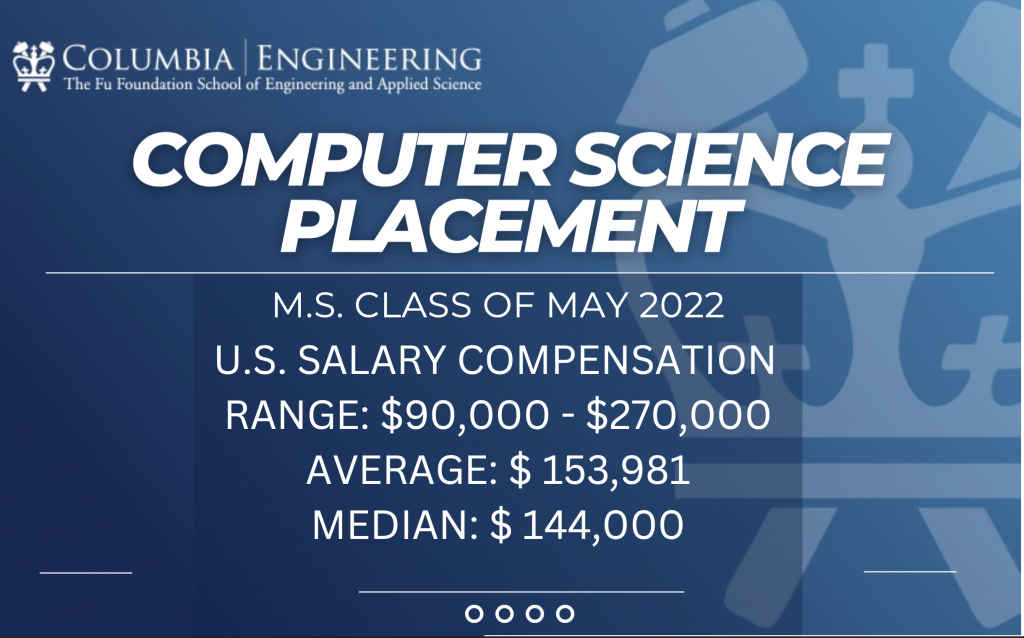 Career Counseling Resources for CS Students
Our goal in the Department of Computer Science is to equip students with the skills they need for a successful career in research, industry, or academia, and to help jumpstart their careers by connecting them with a wide range of employment options. As a student in the Department of Computer Science, you have a number of resources available to you to prep you for employment.
The Center for Career Education also offers a wide range of resources for job seekers. CCE manages VMOCK, the job and internship database available exclusively to Columbia students and alumni. Please check VMOCK regularly for updated job listings as great new opportunities are posted daily.
The Department of Computer Science works in conjunction with CCE and other engineering departments to host numerous career-related events each semester: info sessions and tech talks, employer office hours, resume workshops, alumni roundtables and panels, and much more. Please refer to the department's event calendar and the CCE event calendar for upcoming events. We encourage you to participate in as many of these events as possible — the more you learn about the job search process, the savvier you will be when it comes time to apply!
Employers Seeking to Hire
There are a number of ways for employers to promote their job openings directly to our students and to participate in recruiting initiatives on campus. Find out more about our programs here.
Useful Links:
---
---