---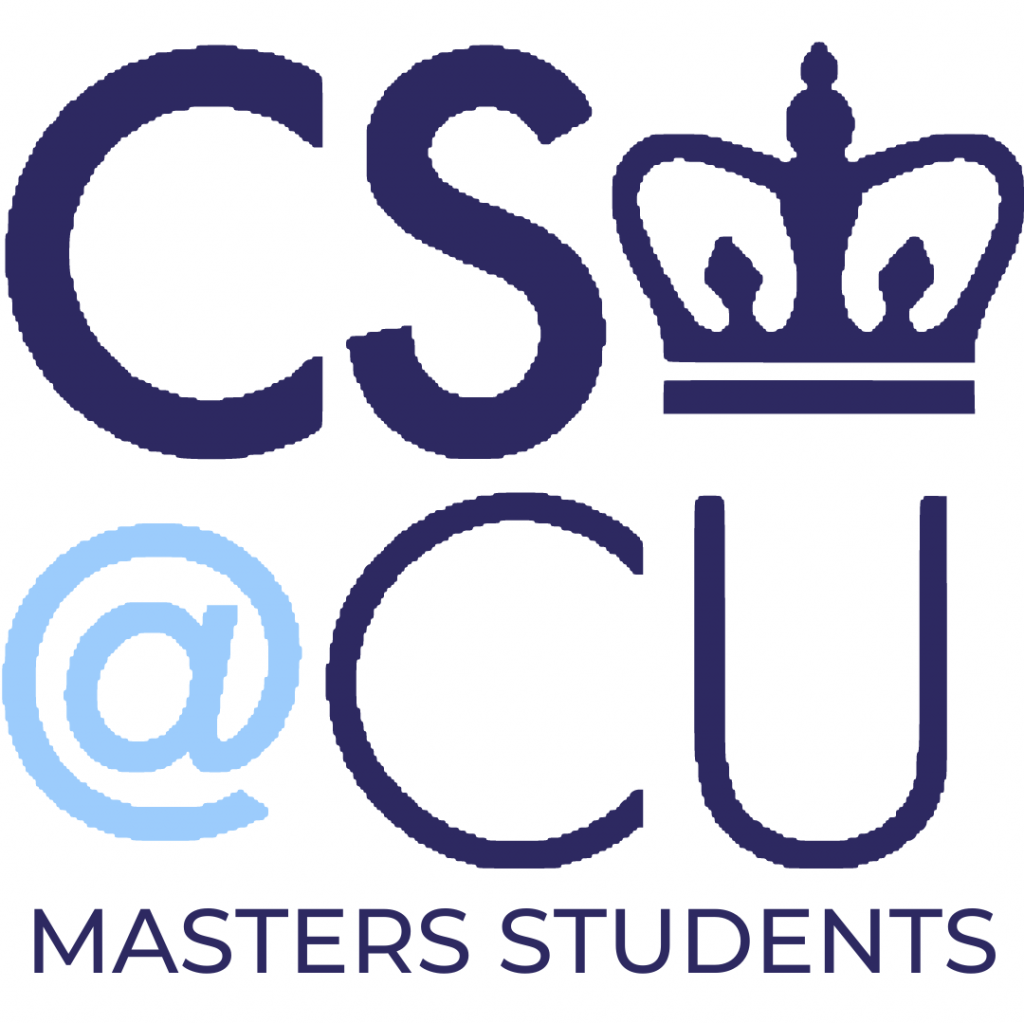 MS CPT Instructions
CS Advising can assist with your CPT Request; however, we do not approve CPT Applications- this can only be done by ISSO. We can sign Part 3 of your CPT Request Form and provide you with the registration information for the accompanying Fieldwork course.
---
Step 1
Internship Offer: Congratulations! After you have received an internship offer, you may begin the process of applying for CPT. You will need to obtain a written Offer Letter that:
is on an official company letterhead
has a valid start date and end date
includes the location where your work will be performed
includes the number of hours per week you will work
includes a description of your position duties
is signed and dated by your employer
Please view this template once you obtain a written Offer Letter to ensure your letter is valid.
Step 2
CS Faculty Advisor Approval: Email your CS Faculty Advisor your Internship Offer Letter, and explain that you have been offered a CS internship and would like them to supervise your Fieldwork. Please share the details of your internship with your CS Faculty Advisor and discuss how it relates to your studies.
If your CS Faculty Advisor agrees to supervise your Fieldwork, please be sure to discuss what your post-CPT report will entail. (If this meeting is in person, please follow up with an email outlining your conversation, and ask your advisor to send back their written approval. This is an essential requirement for your CPT Request.)
Step 3
CPT Request Form: Download the CPT Request Form as a PDF, and digitally complete and sign Parts 1 and 2 of this form only. Part 3 should be signed by a member of CS Advising; you do not need your CS Faculty Advisor to sign Part 3.
Step 4
Complete the CPT Request Google Form: Once you have completed steps 1-3, you may fill out the CPT Request Google Form. CS Advising will begin processing your CPT Request as soon as you attach all the relevant paperwork and submit the Google Form.
Once CS Advising verifies the above information, we will send you the section and call number to register for the correct Fieldwork course and return your CPT Request Form with Part 3 signed.
Step 5
Finish your CPT Application with ISSO: After CS Advising has processed your CPT Request and you have registered for the correct section of Fieldwork, you must complete your application with ISSO.
You cannot begin your internship until you have approval and work authorization from ISSO.
Step 6
Post-CPT Report: Please consult with your CS Faculty Advisor about where and when to submit the post-CPT report.
**This is a sample post-CPT report for reference purposes. Your post-CPT report is at the discretion of your CS Faculty Advisor, and any changes they see fit can be made. Please be sure to confirm your specific requirements when you request permission to join your advisor's section of Fieldwork.**
Post-CPT reports should be approximately 5 pages and can cover the following items:
1. Introduction: Begin the report with a brief and engaging introduction. Provide an overview of the internship, including the name of the host organization and its area of focus. You may also mention any significant achievements or recognition of the organization.
2. Goals & Tasks: Clearly outline the objectives and goals of your internship. Explain the specific tasks and responsibilities you were assigned during the internship. Be comprehensive in describing the scope of your work, including any projects you were involved in or significant contributions made to the organization.
3. Learning: Elaborate on the skills and knowledge you gained during the internship. Discuss the technologies, tools, and methodologies you were exposed to, and explain how they contributed to your professional growth. Mention any training sessions, workshops, or mentorship programs that enhanced your skills.
4. Challenges & Solutions: Describe the challenges you encountered during your internship journey. It could be technical, teamwork-related, or anything else that posed difficulties. Be honest about the obstacles you faced and, more importantly, detail the strategies you employed to overcome them successfully.
5. Contributions: Emphasize the value you brought to the host organization during your internship. Discuss your key contributions to projects, initiatives, or any other areas where your work made a tangible impact. If possible, quantify the results or outcomes achieved through your efforts.
6. Reflection: Offer a thoughtful reflection on your overall internship experience. Discuss how the internship aligned with your academic and career aspirations. Share insights into how the experience has influenced your understanding of the field and the skills you acquired that you believe will be valuable in your future endeavors.
7. Conclusion: Conclude the report with a concise summary of the most important takeaways from your internship. Reiterate the significance of the experience in shaping your professional growth and expressing gratitude to the organization and mentors for their support.
In addition, students should also ensure that they obtain signatures from their internship managers as part of the internship report process. These signatures serve as an official acknowledgment from the supervisors that the student has completed the internship and fulfilled the required responsibilities. Including internship manager signatures adds credibility to the report and validates the information presented. It also demonstrates the student's professionalism and commitment to the internship program.
Your post-CPT report should be submitted to your advisor by the dates below unless an alternative deadline was provided.
Summer Fieldwork– post-CPT report is due the last Friday before the start of the Fall semester
Fall/Spring Fieldwork– post-CPT report is due the last day of your registered Fieldwork Course
---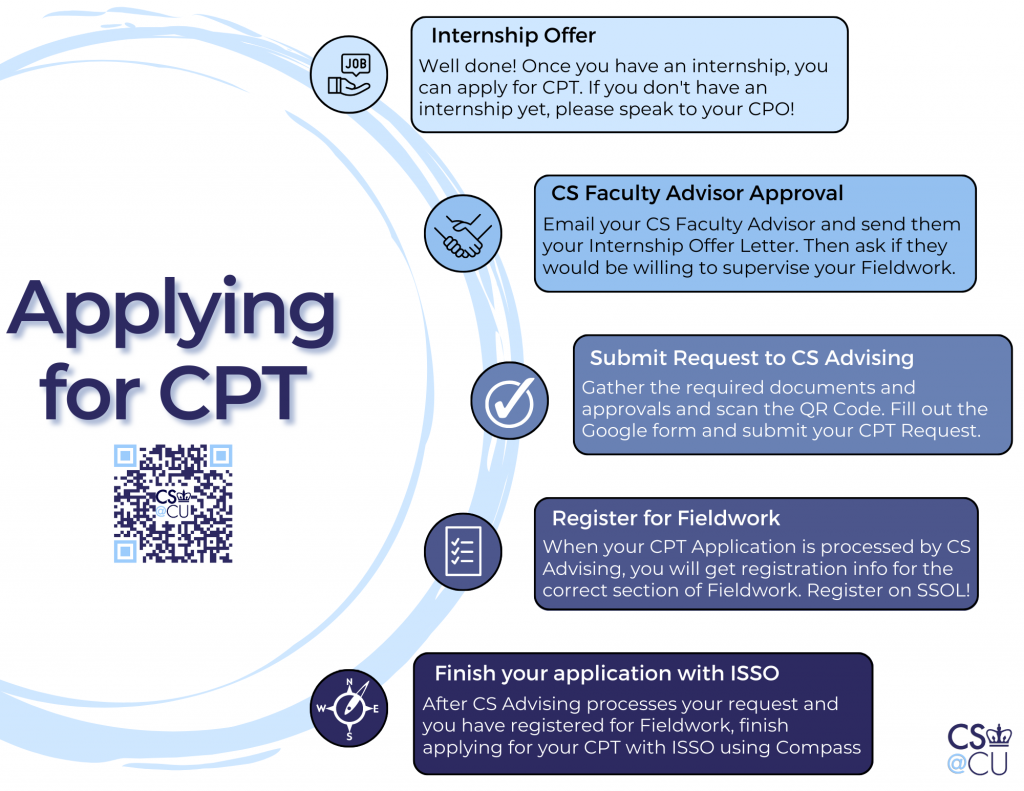 ---
---
Updated 08/08/2023