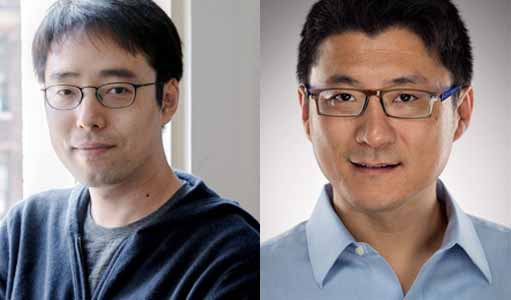 The application performance testing company NimbleDroid was recently acquired by mobile performance platform HeadSpin. Co-founded by professor Junfeng Yang and PhD student Younghoon Jeon, the tool is used to detect bugs and performance bottlenecks during the development and testing phase of mobile apps and websites.
"I've always liked programming but hated the manual debugging process," said Junfeng Yang, who joined the department in 2008. "So I thought it would be good to use artificial intelligence and program analysis to automate the task of debugging."
NimbleDroid scans apps for bugs and bottlenecks and sends a report back with a list of issues. The New York Times wrote about how they used it to identify bottleneck issues with the start up time of their android app and speed it up by four times. Pinterest also used the tool during a testing phase and was able to resolve issues within 21 hours. Previously they would hear about problems from users once the app was already released, and spent "multiple days" to identify and fix the problems.
NimbleDroid has a premier list of customers, some of which also use HeadSpin. These common customers connected Yang and HeadSpin's CEO Manish Lachwani. They thought that NimbleDroid would be a great addition to HeadSpin's suite of mobile testing and performance solutions. The acquisition was recently announced with Yang named as Chief Scientist of HeadSpin.
Because the initial technology for NimbleDroid started at Columbia, Yang and Jeon worked with Columbia Technology Ventures (CTV) to license the technology. They started a company, got the exclusive license for the technology, and further developed the tool. CTV is the technology transfer office that facilitates the transition of inventions from academic research labs to the market.
"We are excited that our research is widely used by unicorn and Fortune 1000 companies and helps over a billion users," said Yang. "But our work is not done, we are developing more technologies to make it easy to launch better software faster."