Graduate students from the department have been selected to receive scholarships. The diverse group is a mix of those new to Columbia and students who have received fellowships for the year. 
---
IBM has recognized and rewarded outstanding PhD students around the world through its highly competitive IBM PhD Fellowship Award program. The award recipients demonstrated academic excellence as well as provided innovative and exceptional research proposals.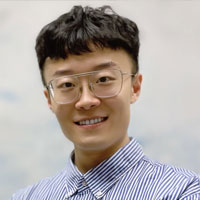 Yangruibo Ding
Yangruibo Ding is a fourth-year PhD student working with Baishakhi Ray and Gail Kaiser. His research focuses on source code modeling, specifically learning the semantic perspective of software programs to automate software engineering tasks, such as automatic code generation and program analysis. His research has been awarded the IBM PhD Fellowship and the ACM SIGSOFT Distinguished Paper Award.
Ding received an MS in Computer Science from Columbia University in 2019 and a BE in Software Engineering from the University of Electronic Science and Technology of China in 2018. In his free time, he enjoys various sports, regularly playing basketball and table tennis, but he is always looking for new sports to try.
---
The Google PhD Fellowship Program was created to recognize outstanding graduate students doing exceptional and innovative research in areas relevant to computer science and related fields.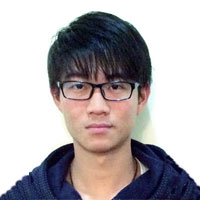 Zachary Huang
Zachary Huang is a fifth-year PhD student working on database management systems, advised by Eugene Wu. His previous projects involved building interactive dashboards, machine learning systems, and data search tools on top of join graphs. Currently, he is also exploring solutions to data problems with large language models and accelerating query processing with GPUs.
Zachary Huang graduated with a BS degree in Computer Science from the University of Wisconsin-Madison in 2019. Besides the Google Ph.D. Fellowship, he also received the Columbia Data Science Institute's Avanessian PhD Fellowship. In his leisure time, he develops video games.
---
The Department of Defense National Defense Science and Engineering Graduate Fellowship is awarded annually to U.S. citizens pursuing doctoral degrees in science and engineering disciplines.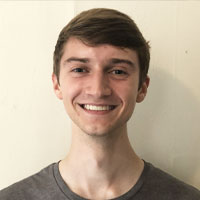 Jeremy Klotz
Jeremy Klotz is a second-year PhD student who works with Shree Nayar on computational imaging. His research combines the design of cameras and software to solve computer vision tasks.
Klotz graduated with a BS and MS in electrical and computer engineering from Carnegie Mellon University in 2022.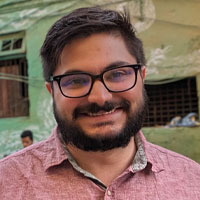 Rafael Sofaer
Raphael Sofaer is a third-year PhD student in the Software Systems Lab. The focus of his research is software system reliability, dependency management, and reducing the cost of building dependable software. He is co-advised by Junfeng Yang, Jason Nieh, and Ronghui Gu.
Sofaer graduated from New York University with a B.A. in Math and Computer Science in 2015. He bakes bread every week and loves to try new recipes.
---
The GRFP is a three-year fellowship that recognizes and supports outstanding graduate students in NSF-supported STEM disciplines who are pursuing research-based master's and doctoral degrees.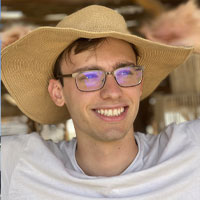 Jacob Blindenbach
Jacob Blindenbach is a first-year PhD student interested in applied cryptography and designing practical and deployable secure solutions. He will be working with Gamze Gürsoy to design new privacy-preserving protocols for biomedical data, focusing on genomic data.
In May 2022, Blindenbach received a BS with Highest Distinction in Math and Computer Science from the University of Virginia. He is an avid swimmer who placed 19th at Dutch Nationals in the 100m butterfly and enjoys playing ragtime piano.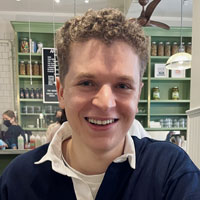 Charlie Carver
Charlie Carver is a sixth-year PhD student working with Zia Zhou on laser-based light communication and sensing in mobile systems and networking.
Carver received an MS in Computer Science from Dartmouth College in 2022 and a BS in Physics from Fordham University in 2018. Charlie won a Best Paper Award at NSDI'20, Best Demo at HotMobile'20, and the Grand Prize at the 2022 Dartmouth Innovation and Technology Festival. While at Fordham, he received the Victor F. Hess Award for the best record of achievement and service in Physics. He loves skiing, sailing, playing guitar, and caring for his two awesome cats.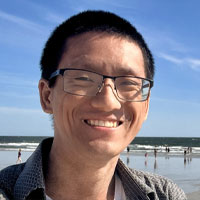 Gabriel Chuang
Gabriel Chuang is a first-year PhD student co-advised by Augustin Chaintreau and Cliff Stein. He is generally interested in fairness-oriented algorithm design, especially in the context of social networks and in fairness in redistricting, i.e., identifying and preventing gerrymandering.
Chuang graduated from Carnegie Mellon University with a BS in Computer Science in 2022. In his free time, he likes to draw and play board games.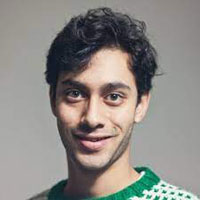 Samir Gadre
Samir Gadre is interested in large-scale dataset construction and model training with an emphasis on understanding how model performance improves predictably with better datasets and bigger models. Nowadays, he investigates these interests in the context of multimodal models and language models. He is a fourth-year PhD student advised by Shuran Song.
Gadre graduated from Brown University with a ScB Computer Science in 2018. Before joining Columbia, he worked as a Software Engineer at Microsoft HoloLens.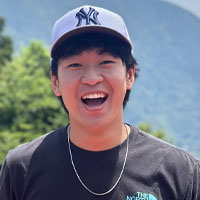 Toma Itagaki
Toma Itagaki is a first-year PhD student interested in human-computer interaction and mobile computing. He will work with Zia Xhou to develop mobile computing systems and wearable tech that will enable personalized health, wellness, and productivity.
Itagaki graduated in 2023 from the University of Washington with a BS in Neuroscience.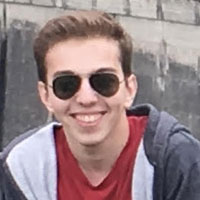 Tal Zussman
Tal Zussman is a first-year PhD student working on operating systems and storage systems for cloud computing. He is advised by Asaf Cidon.
Zussman graduated from Columbia University in May 2023 with a BS in Computer Science with Minors in Applied Mathematics and Political Science. He was a C.P. Davis Scholar and received the Department of Computer Science's Andrew P. Kosoresow Memorial Award for Excellence in Teaching and Service, the Data Science Institute's Outstanding Course Assistant Award, and the Columbia University Leadership and Excellence Award for Principled Action.
The CSGrad4US program aims to increase the number and diversity of domestic graduate students pursuing research and innovation careers in computer and information science and engineering fields. The program helps bachelor's degree holders return to academia and pursue their research interests, enabling them to engage in innovative and high-impact projects without the burden of financial constraints.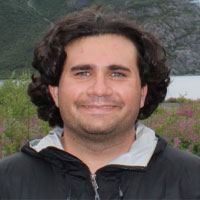 Daniel Meyer
Daniel Mayer is a first-year PhD student advised by David Knowles. His research interests are machine learning and gene regulation, with a focus on understanding polygenic disease.
After receiving a BS in Computer Science from Tufts University in 2018, Meyer worked as a Computational Associate at the Broad Institute for five years. Meyer is a proud dog parent, enjoys talking about Linux, and plays the bassoon.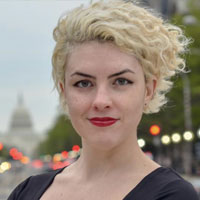 Sarah Mundy
Sarah is a first-year PhD student advised by Salvatore Stolfo. Her research interests are cybersecurity applied to quantum computing, specifically looking at potential malware attack vectors. Previously, Sarah worked with NASA's Office of the Chief Human Capital Officer in the workforce planning group, the Pentagon's Office of the Undersecretary of Defense Research & Engineering under the Principal Director of AI, on DARPA's Media Forensic program, and with various military and intelligence research groups focused in the AI and ML spaces.
She graduated from the University of Nevada, Reno, with a BS in Electrical Engineering in 2013. She has received the Echostar Spot Award for outstanding performance on a satellite networking project, NAVAIR's Flight Test Excellence Award for her work planning Tomahawk missile software test flights, the UNR Outstanding Student Service Awards for both the College of Engineering and the Department of Electrical Engineering, 1st and 2nd place in the IEEE Region 6 paper and design competition, respectively, and is a Tau Beta Pi engineering honors society lifetime member.
Her hobbies include running, lifting, hiking, reading science fiction and non-fiction, and caring for her orchids and potted fruit tree.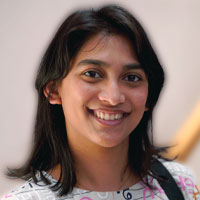 Argha Talukder
Argha Talukder is interested in machine learning in computational biology, specifically modeling the impact of evolutionary genomics on diseases. She is a first-year PhD student advised by Itsik Pe'er and David Knowles.
In 2021, she earned a BS in Electrical Engineering from Texas A&M University, College Station. In her spare time, she learns new languages by watching foreign films.
---
The GFSD was founded in 1989 "to increase the number of American citizens with graduate degrees in STEM fields, emphasizing recruitment of a diverse applicant pool."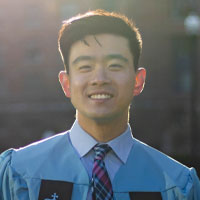 Max Chen
Max Chen is a third-year PhD student interested in dialogue systems, conversation modeling, and human-centric artificial intelligence. He works with Zhou Yu to develop better models and systems for multi-party conversations and mixed-initiative contexts.
Chen graduated cum laude in 2021 from Cornell University with a BA in Computer Science and BA in Statistical Science. He also received an NSF Graduate Research Fellowship in 2021. He likes to keep active by going for runs and playing various sports like basketball and ultimate frisbee, enjoys listening to all sorts of music, and plays the violin, piano, and ukulele.
---
SEAS Fellowships
The School of Engineering and Applied Sciences established the Presidential and SEAS fellowships to recruit outstanding students from around the world to pursue graduate studies at the school.
Mudd Fellows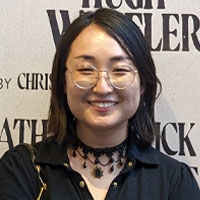 Siyan "Sylvia" Li
Siyan "Sylvia" Li is a first-year PhD student working on empathetic dialogues in both speech and text modalities and their applications. She is co-advised by Julia Hirschberg and Zhou Yu.
Li completed her BS in Computer Science at Georgia Institute of Technology in 2020 and an MS in Computer Science at Stanford University in 2023. Li enjoys arts and crafts, movies, musicals, and comedy. She is a comedic improviser and is a frequent visitor to Broadway shows.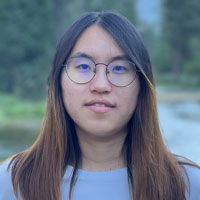 Jingwen Liu
Jingwen Liu is a first-year PhD student interested in understanding the theoretical properties of current machine learning models and developing algorithms with theoretical guarantees. She is co-advised by Daniel Hsu and Alex Andoni.
Liu graduated summa cum laude with a BS in Mathematics and Computer Science from UC San Diego in 2023. She loves skiing, playing ping pong, and reading fiction in her spare time.
Greenwood Fellow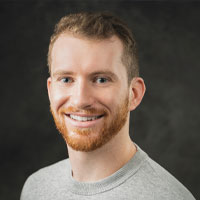 Matthew Beveridge
Matthew Beveridge is a first-year doctoral student in the CAVE Lab working with Shree Nayar. His research focuses on computer vision, computational imaging, and machine learning for robust perception of the physical environment. Beyond research, Matthew has been involved with startups in the field of autonomy, organized community events around energy and climate, and worked on human spaceflight at NASA. In addition to the Greenwoods Fellowship, he is also a recipient of the LEAP Momentum Fellowship to study the optical properties of atmospheric aerosols.
In 2021, Matthew completed an MEng and BS in Electrical Engineering and Computer Science at the Massachusetts Institute of Technology (MIT) with a double major in Mathematics and a minor in Theater Arts.
Tang Fellow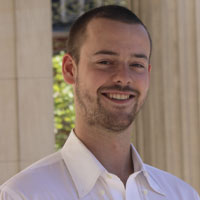 Cyrus Illick
Cyrus Illickis a first-year PhD student co-advised by Vishal Misra and Dan Rubenstein. He is interested in network systems and will do research on fairness and reliability in congestion control protocols.
In 2023, Illick graduated with a BA in Computer Science from Columbia University. He enjoys playing squash and gardening.
SEAS Fellow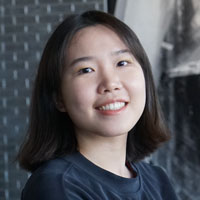 Xiaofeng Yan
Xiaofeng Yan is a first-year PhD student in the MobileX Lab, advised by Xia Zhou. Her research interests are in human-computer interaction and the Internet of Things, with the aim to design and build mobile sensing systems with better usability.
Xiaofeng earned an MS in Information Networking in 2023 from Carnegie Mellon University. In 2021, she graduated from Tsinghua University with a BS in Automation and a second degree in Philosophy.