The CS@CU MS Bridge Program in Computer Science equips students from non-computer science backgrounds with the skills and knowledge necessary to build careers in technology.
The program is designed as a year of rigorous "bridge" coursework composed of introductory CS courses. This transition prepares students for a seamless entrance into Columbia Engineering's MS program in Computer Science after the bridge year.
Each student takes a different path through the program and most of the first cohort is done with their bridge year. Below are some of their experiences from the past year.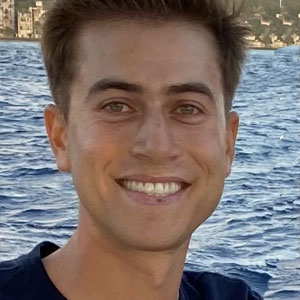 Ethan Garry
BA Mathematics and Statistics, University of Rochester 2016
Associate of the Society of Actuaries in 2019
I tried learning from online resources for several months before applying to the MS Bridge program. CS is a demanding discipline and in order to rapidly evolve my skills, I needed an intense academic setting that Columbia has provided for me. I took four bridge courses over the past year and started the MS this spring. The four bridge courses were excellent preparation for my current coursework and they also provided sufficient knowledge to land a front-end development internship with SuperWorld (a virtual real estate marketplace).
After the program, I hope to either become a front-end web developer or a full-stack web developer for a small tech company focused on helping local businesses.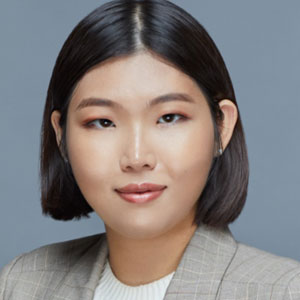 Muhan Liang
MS Strategic Communication, Columbia University School of Professional Studies 2020
BS Communications Boston University 2018
I come from a communications background and I didn't have any former knowledge of computer science. The MS Bridge program has provided a valuable and high-quality experience in gaining all the necessary foundational skills in computer science.
I am really excited about transitioning to the master's program this semester!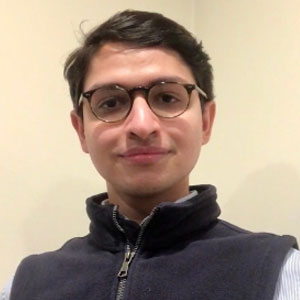 Nand Chandravadia
BS Neuroscience, University of California, Los Angeles 2017
I have done research on brain-computer interfaces that piqued my interest in the intersection of neuroscience and computer science. This pushed me to apply to the MS Bridge program to further my knowledge in CS and gain the necessary acumen and technical skills to pursue my research interests. The most important thing I have learned is to view the world from the perspective of a computer scientist. Especially when trying to tackle a research question, a computational mindset can be very helpful in distilling the essence of a question and coming up with a tractable solution (if one exists).
After the MS program, I plan on pursuing a PhD and I am very excited to take the knowledge learned from inside the classroom and apply it to the outside world.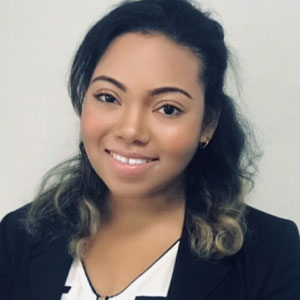 Krystal Briggs
BA Speech-Language Pathology and Linguistics, Brooklyn College Honors Academy 2017
I feel confident that Columbia's MS Bridge Program will prepare me for a career in medical tech. The program provides exceptional academic advising with professors who truly care about the success of their students.
Once I reach the master's portion of the program I look forward to specializing in bioinformatics and I plan to further extend my education and work towards bridging the gap in healthcare amongst underrepresented communities.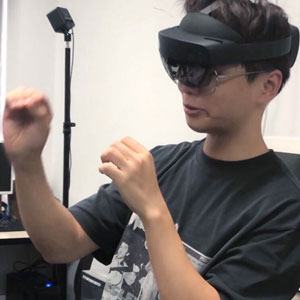 ZiJia Chen
BA Liberal Arts, The New School 2020
I have started businesses where I created websites and applications but I realized that to truly make these startups successful I needed to learn more about CS and build my technical skills. I want to integrate what I will learn from the MS program with my design background to create interdisciplinary innovation and apply it to entrepreneurship.
I plan to take advantage of my time at Columbia to learn as much as I can, build relationships with classmates and professors, and work with Columbia's Startup Lab to create something that will help humanity.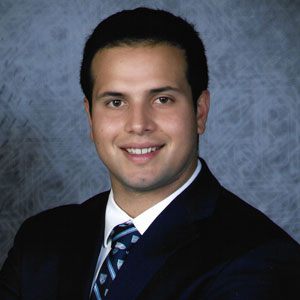 Matthew Duran
BA Economics and Mathematics, School of General Studies of Columbia University 2020
Former 3B with the New York Yankees
Now that I have a good theoretical and programming foundation in computer science, I plan to complete the software systems track which will let me dive deeper into the core of modern computing and build systems that everyone uses. I will also take electives such as artificial intelligence and machine learning.
Honestly, I'm excited about the rest of the program because the possibilities are endless.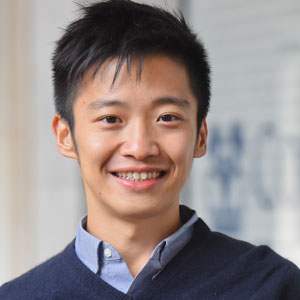 Lawrence Lai
BS Accounting, SUNY Binghamton 2011
Aside from doing all the coursework and studying, I have made time to participate in a research project and join a couple of hackathons. These are some of the great opportunities offered by the school.
Overall, the program has been challenging and rewarding at the same time. I look forward to all the exciting work that I will be doing in grad school and beyond.