When the Emerging Scholars Program (ESP) was established 12 years ago it was meant to introduce computer science (CS) topics to women interested in CS and to encourage them to pursue CS as a major. From four sections in 2008, it has expanded to eight and now it is open to everyone interested in CS and focused on making CS more inclusive for BIPOC students.  
"The field of computer science is not programming, it is about solving problems computationally," said Diana Abagyan, a senior from Columbia College who is a peer leader in the program. "The interactive nature of the class, in a low-stakes environment, equips students with the confidence that they can succeed in CS as much as anyone else."
ESP aims to broaden how first and second-year students think about CS through its once-a-week, 75-minute workshop, and discussion section that can be taken in parallel with introductory CS classes. Each workshop is run by a peer leader who presents topics and problems from a specific field in CS. 
The pass/fail class has no homework, no programming, and no other prerequisites except an interest in computer science. The goal of the program is to encourage more students to pursue computer science beyond the introductory level and into the major, by creating a program that encourages active participation and discussion of CS-related topics in a more positive, relaxed, and open environment. 
"It was low-stakes CS work which I found incredibly helpful for my first semester," said A.J. Cephus, a freshman from the School of General Studies who has decided to pursue CS as a major after taking the course. Like many ESP students, he does not have a computer science background. He found the course to be extremely helpful and made CS more approachable. Continued Cephus, "It was also inspiring to interact with undergraduate CS majors that are well versed in the topics."
"We use problem-solving activities to help students wrap their heads around the concepts," said Lindsey Wales, a peer leader who first encountered the program as a student in her freshman year. For example, in the natural language processing seminar, students have to read an unfamiliar language with English translations and try to use context clues to write and read sentences in that language. This helps them start to think about how machine translation works and which features are important to the structure of a language. They are able to work together to come up with a solution faster than they would alone, which is also a good introduction to team problem-solving.
"That teamwork is essential and shows students that not everything about CS is programming," said Adam Cannon, a senior lecturer in discipline who is the program's faculty advisor that started the program. The use of peer-led team learning has proven useful for both students and peer leaders in developing their skills.  "Sometimes students don't see this when their only early experiences are programming intensive introductory classes."
The teaching style of ESP relies on small group interaction, discussion, and activities, rather than lectures. It has also been one of the department's attempts to create a network of students who have a community to which to turn. ESP peer leaders also serve as points of contact within the major, and can provide important advice for classes, internships, and career paths. 
"The best part of computer science is creative problem-solving and we try to show our students this from the beginning," said Timothy Randolph, a third-year PhD student. He and Roland Maio are program coordinators who guide the program, support the peer leaders and workshop assistants, and keep everything running as smoothly as possible. Within the CS department, ESP has a unique opportunity and responsibility to make the major engaging to a wider variety of students and give them the skills and support network they need to succeed. 
"It's not always easy, but I like knowing that we can make Columbia CS stronger and improve the experience of our students," said Randolph.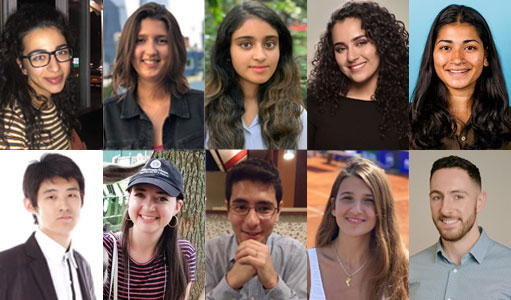 If you are interested in the Emerging Scholars Program, they are looking for students and workshop assistants for the Spring semester. Check out their website for details.