The Undergraduate Computer and Data Science Research Fair
The inaugural fair gave students the opportunity to take their research from paper to presentation and showcase their hard work.
The projects of the Undergraduate Computer and Data Science Research Fair fell under the themes of Data Science and Society, Interdisciplinary Data Science Applications, Data Science and Computer Science Research. Posters and demonstrations were proudly hosted by twenty-five students from SEAS, Barnard College, Columbia College, and the School of General Studies.
CS Chair
Luca Carloni
and
Clifford Stein
, Interim Director of the Data Science Institute, issued the four awards, including best overall and best in each of the three tracks.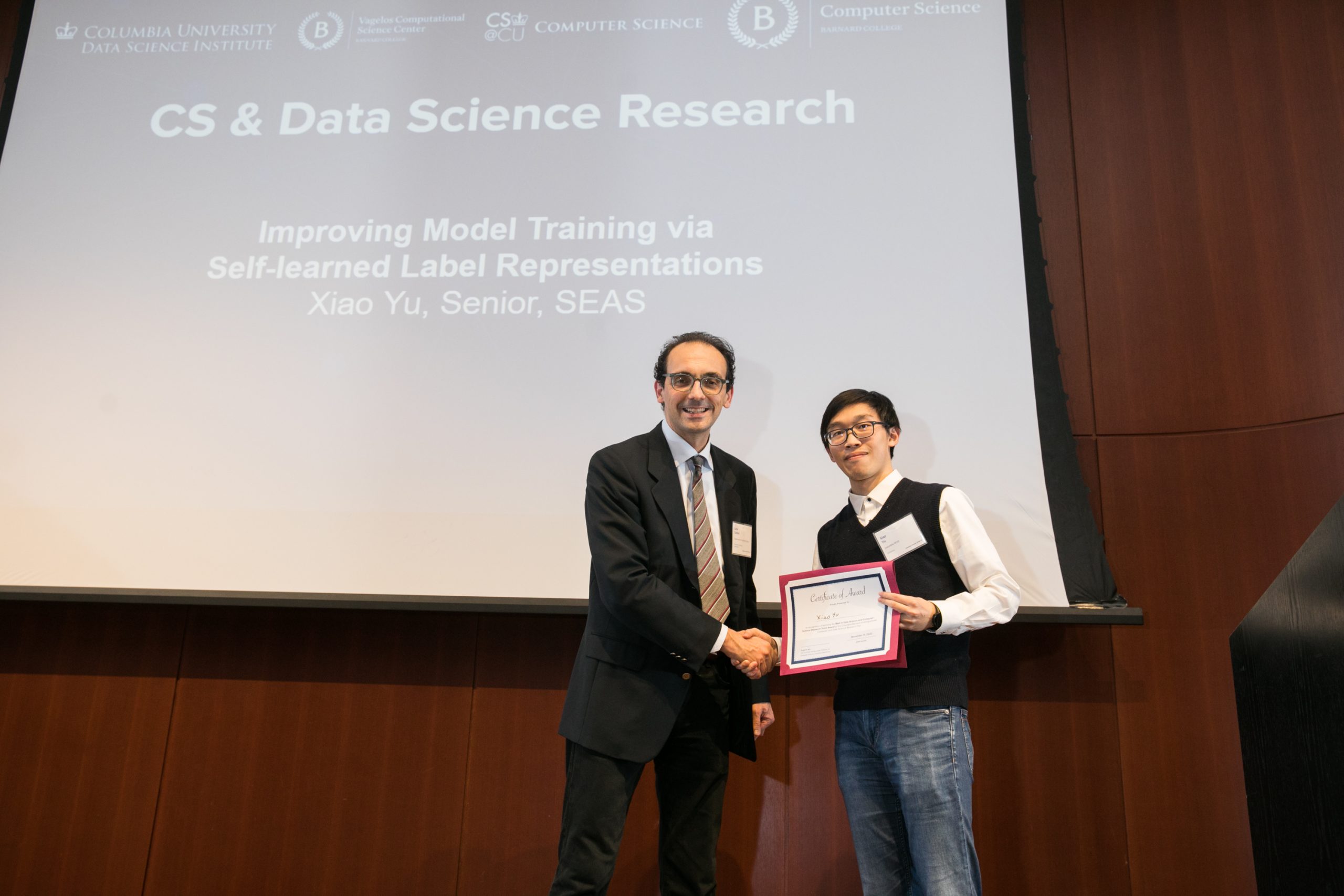 CS & Data Science Research
Improving Model Training via Self-learned Label Representations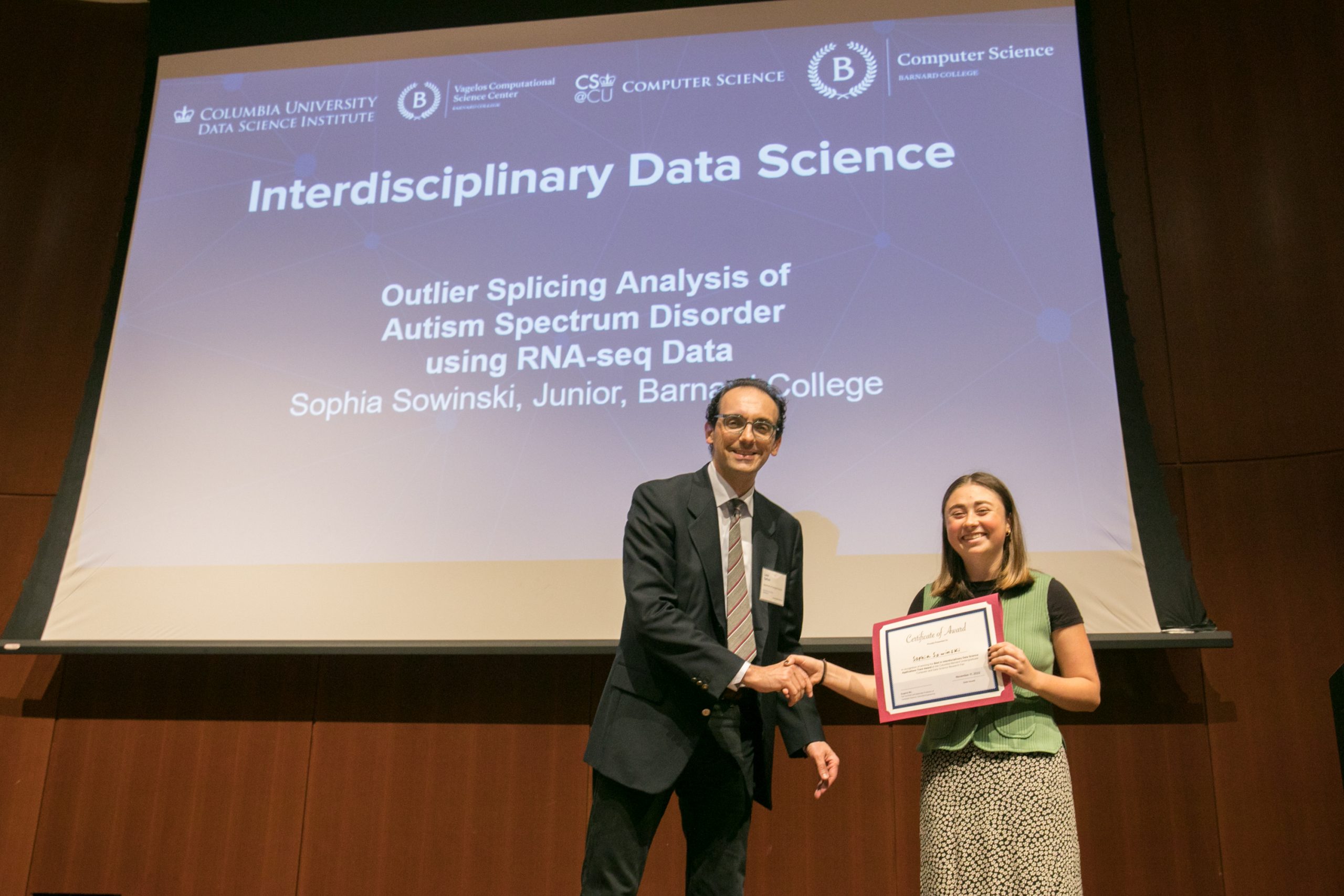 Interdisciplinary Data Science
Outlier Splicing Analysis of Autism Spectrum Disorder using RNA-seq Data
Sophia Sowinski, Junior, Barnard College
Data Science & Society
Legal and Political Stance Detection of SCOTUS Language
Noah Bergam, Sophomore, Columbia College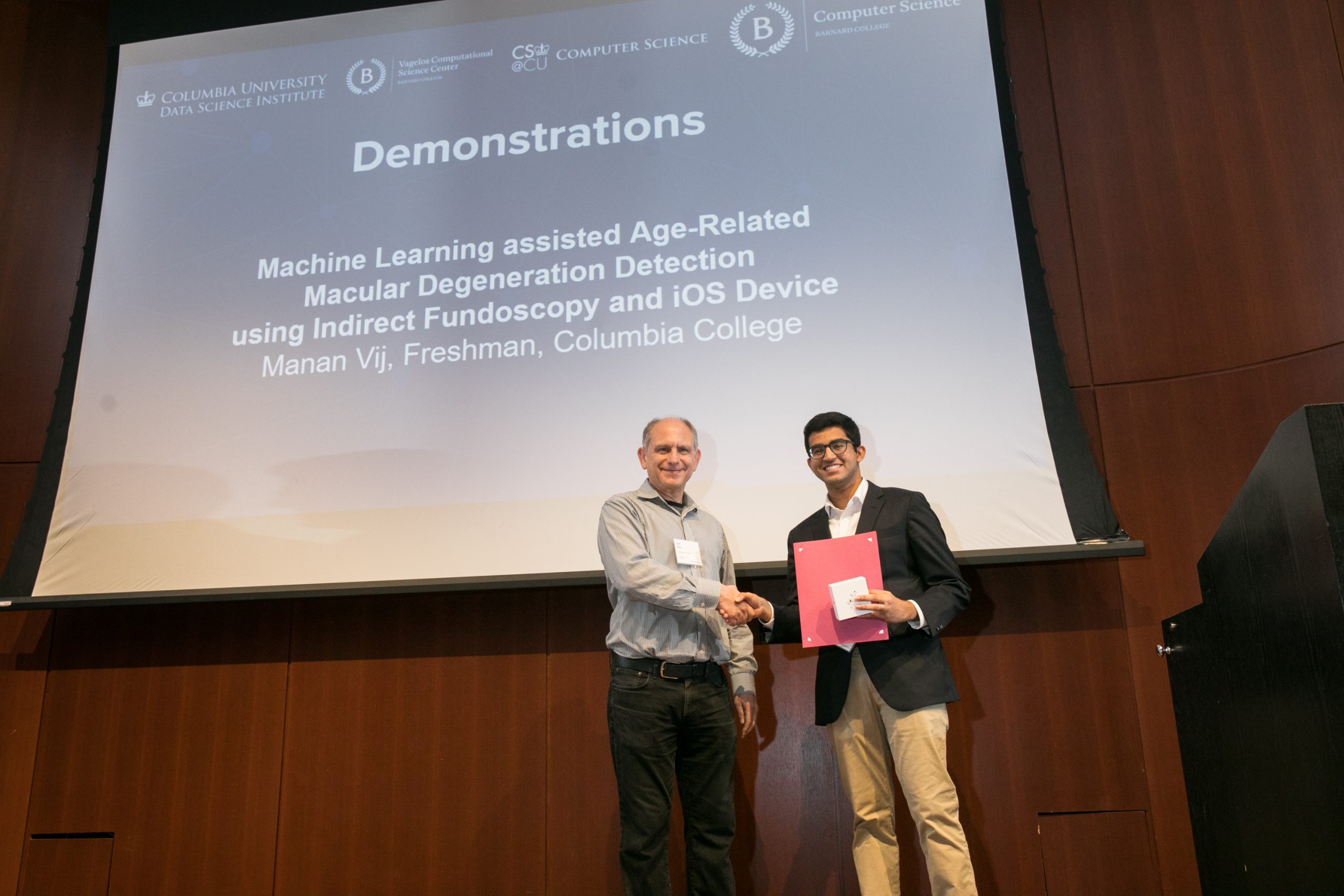 Demonstrations
Machine Learning assisted Age-Related Macular Degeneration Detection using Indirect Fundoscopy and iOS Device
Manan Vij, Freshman, Columbia College
The fair was organized by the Data, Media and Society Center at the Data Science Institute, Columbia University; the Barnard Program in Computer Science and the Vagelos Computational Science Center; and the Department of Computer Science at Columbia Engineering led by Eugene Wu, Susan McGregor, Rebecca Wright, and Alexis Avedisian.