DevFest Returns For A Week Of Learning And Coding
Hundreds joined DevFest for a week of workshops that ended with an 18-hour hackathon. In its ninth year, the event gathered technologists from the New York City area. The hackathon had a record 26 projects from teams across the Columbia community.
The iOs app SpineAlign took first place. The team, composed of first-year students, wanted to help people determine if they have scoliosis. The app hopes to be a resource that can help reduce the cost of diagnosis and increase accessibility for patients.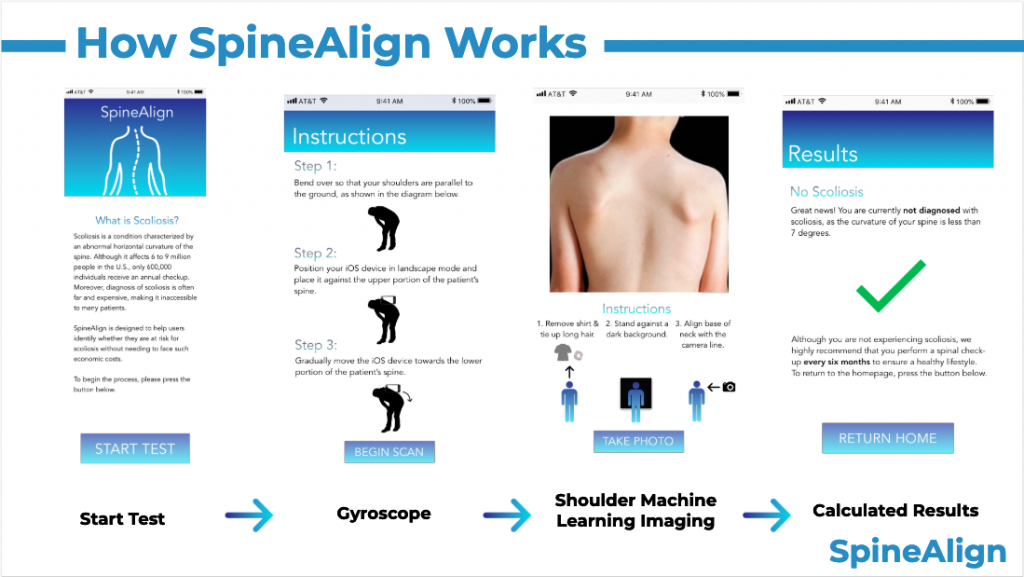 Second place went to PicCode, an app that can help verify code by simply taking a picture. Whiteboarding, coding by hand, and reading code in the form of physical text (via textbook or otherwise) is a common practice among programmers and CS students. PicCode enables users to take a picture of code and receive a return text that either contains the output of the code or any errors in the code.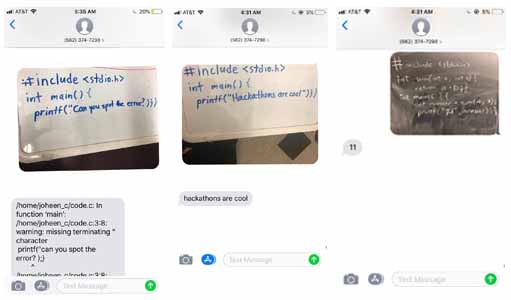 The ethos of the hackathon is you can go from zero to a working product in a very short amount of time, shared Christopher Thomas (GS '19), the lead organizer from the Application Development Initiative (ADI). He continued, "I was a huge fan of EZPZ, an app that helps refugees fill out paperwork, they knocked it out of the park."
Thomas and the ADI team started planning the event a year in advance to put together the four days of workshops, panels, and talks from industry professionals. "We made sure DevFest is a place where people can meet, learn together, and pick up coding skills," he said.
---
List of winners
First place
Spine Align – Havi Nguyen, Annie Sui, Luvena Huo, James Wang
Second place
PicCode – Alexander Wang, Ursula Ott, Joheen Chakraborty, Michael Jan
Third place
Teach & Reach – Wu Shaun Khoo, Santoshi Ganesan
Bloomberg Award of Excellence
EZPZ – Tomer Aharoni, Alon Ezer, Jonathan Bofman, Eden Dolev
Best Beginner Hack
Delta – Kate Majidzadeh, Sofía Sánchez-Zárate, Benjamin Snyder, Carl Dobrovic
Best Hack for Social Good
WeServe – Christopher Kang, Katharyn Fatehi, Naviya Makhija
Best Financial Hack
Juvo – Rohan Macherla, Jack Shi, William Tong, Justing Won
Best Hack for Sustainability
Hungry Hippos – Samantha Figueredo, Ailene Torres, Fernando Sanchez, Kimberly Mangual
Best Use of Facebook Mission
Uberlytics – Kanishk Vashisht, Rahul Kataria, Sambhav Anand
Best Educational Hack
League of Learners – Naledi Kekana, Nelson Lai, Yvette Zhang, Kailing Chen
Best Use of Google Cloud Platform
Sumy – William Zheng, Stan Liao, Sian Lee Kitt
Best Use of Twilio API
LionDine – Jake Fisher, Paul Cassoulat, Sergio Llamas, Bryce Monier