Summary | Past and Present Projects | Recent Talks
"Identifying Deception Speech Across Cultures," AFOSR Trust and Influence, 2014.
"Multiple Dimensions of Entrainment in Spoken Dialogue," Lund 2014.
"Speech-to-Speech Translation with Clarifications," SRI Thunderbolt, 2013
"Clarification in Spoken Dialogue Systems: Modeling User Behavior," Ermenonville, 2013
"Identifying Deceptive Speech," Columbia, IGERT, 2013.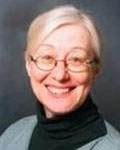 Julia Hirschberg
Professor, Computer Science
Columbia University
Department of Computer Science
1214 Amsterdam Avenue
M/C 0401
450 CS Building
New York, NY 10027
email: julia@cs.columbia.edu
phone: (212) 939-7114