2011

Fellow, Association for Computational Linguistics.
IEEE James L. Flanagan Speech and Audio Processing Award.
International Speech Communication Association Medal for Scientific Achievement.

2009

Columbia Engineering School Alumni Association Distinguished Faculty Teaching Award.

2008

Fellow, International Speech Communication Association.

2007

Honorary Doctorate (Hedersdoktor), KTH (Royal Institute of Technology), Stockholm.

2005

IBM Faculty Award.
Best Paper Award for a paper appearing in Speech Communication in 2003-2004 (given by EURASIP) for "Prosodic and other cues to speech recognition failures," Julia Hirschberg, Diane Litman, and Marc
Swerts, 2004.

1994

Fellow, American Association for Artificial Intelligence.
Best Paper Award, Journal of the American Voice I/O Society (AVIOS).

1982–1985

IBM Dissertation Fellowship, Computer and Information Science, University of Pennsylvania.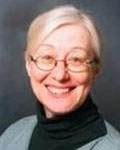 Julia Hirschberg
Professor, Computer Science
Columbia University
Department of Computer Science
1214 Amsterdam Avenue
M/C 0401
450 CS Building
New York, NY 10027
email: julia@cs.columbia.edu
phone: (212) 939-7114