Patents | Grants | Refereed Publications | Book Chapters & Edited Volumes
For more recent grants, please see my cv below.

Creating Speech Synthesizers for Low Resource Languages, NSF EAGER, 9/1/2015-8/31/2018

CRA/CCC NSF: NYC ASCENT: Advancing Computer Science Careers through Enhanced Networking and Training: Implementing Best Practices in the Computer Science and Engineering Postdoc in New York City , co-PI (PI: Shih-Fu Chang), 5/1/14-4/30/17.

SEEM: Inferring Sentiment bElief pErspective and eMotion in Low Resource Languages, PI: Kathy McKeown, co-PI Mona Diab, DARPA Lorelei, 9/1/2015-8/31/2020

Google Faculty Research Award: Identifying Code-Switching in Text and Speech Corpora, 9/1/2015- 8/31/16.

DARPA: Deep Exploration and Filtering of Text (DEFT), DRATS: Detecting Relations and Anomalies in Text & Speech, co-PI (PI Owen Rambow, other co-PIs Kathy McKeown, Mona Diab (GWU), Smaranda Muresan, Mari Ostendorf (UW)), 11/13/12-5/12/17.

NSF IGERT: From Data to Solutions: A New PhD Program in Transformational Data & Information Sciences Research and Innovation, PI (co-PIs Shih-fu Chang, Assaf Zeevi, Noemi Elhadad, Andrew Rosenberg), 9/1/12-8/31/17.

NSF DEL Using Computational Tools to Facilitate Corpus Collection and Language Analysis in Arrernte, (with Owen Rambow),

NSF CRI: CI-P: Collaborative: Reciprosody - A Repository for Prosodically Annotated Material, PI, 9/1/12-8/31/14.

R01 grant (LM009886), Bridging the Semantic Gap between Research Eligibility Criteria and Clinical Data, Senior Personnel, PI Chunhua Weng, 07/01/12 – 06/30/16.

AFOSR Identifying Deceptive Speech Across Cultures, co-PIs Michelle Levine (Barnard) and Andrew Rosenberg (CUNY), 4/15/11-4/14/15.

NSF CRI CI-ADDO-NEW: Collaborative Research: A Repository for Annotating Multilingual Code Switched Data, co-PI (PI Mona Diab), 09/01/2012-08/31/2015.

NSF CNS Collaborative Research: CI-P: Creation of an annotated repository of multilingual and multigenre code switched data for several language pairs, PI, 2/24/10-2/23/11.

IARPA Babel "Lorelie," subcontract to IBM, PI Owen Rambow, other co-PIs Becky Passonneau, Nizar Habash, Michael Collins, 01/01/12-3/31/16.

DARPA Broad Operational Language Translation (BOLT) "Thunderbolt," subcontractor to SRI Int'l, Columbia PI, 1/1/12-12/31/14.

NSF IIS Corpus-Based Studies of Lexical, Acoustic-Prosodic, and Discourse Entrainment in Spoken Dialogue, PI, 09/01/08-08/31/114.

NSF IIS RI-Medium:Collaborative Research: From Text to Pictures, PI (co-PI Owen Rambow), 9/1/09-8/31/13.

NSF CI-P: Collaborative Research: Summarizing Opinion and Speaker Attitude in Speech

, PI, 01/01/2011 – 1/31/2013.

NSF EAGER: Using Social Media and Crowdsourcing to Create a New Affect Dictionary, PI, 09/01/11-08/31/13.

NSF IIS-HLC 0534568 "Collaborative Research: Translating Prosody in an English/Chinese Language Tutoring System," 2/15/06-2/14/09, with Chilin Shih and Gary Cziko, University of Illinois.

DARPA GALE, PI Kathleen McKeown, "Novel Information Gathering and Harvesting Techniques for Intelligence in Global Autonomous Language Environments," 9/01/05–-, subcontracted to SRI International.

NSF IIS-0325399, "ITR: Recognizing and Understanding Emotion in Speech," 9/1/03-8/31/09, with University of Colorado and SRI/ICSI.

N

SF REU, 6/1/06-8/15/06.

NSF IIS-0328295, "Collaborative Research: Monitoring Student State in Tutorial Spoken Dialogue," 6/1/03-5/31/06, with Diane Litman, University of Pittsburgh.

NSF IIS-0307905, "Dialogue Prosody in Interactive Voice Response Systems," 6/1/03–5/31/08, with Gregory Ward, Northwestern University.

DARPA "Multilingual Multidocument Information Tracking and Summarization," 3/1/04–2/28/05, PI: Kathleen McKeown.

IBM Faculty Award, 2005-2007.

Lockheed Martin, "Predictors of Deceptive Speech," 5/1/07-4/30/08.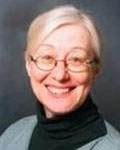 Julia Hirschberg
Percy K. and Vida L. W. Hudson Professor of Computer Science/p>
Columbia University
Department of Computer Science
1214 Amsterdam Avenue
M/C 0401
450 CS Building
New York, NY 10027
email: julia@cs.columbia.edu
phone: (212) 853-8464