Patents | Grants | Refereed Publications | Book Chapters & Edited Volumes
NSF IIS-Robust Intelligence 0803148 "RI-Medium: Collaborative: Corpus-Based Studies of Lexical, Acoustic-Prosodic, and Discourse Entrainment in Spoken Dialogue," 9/1/08-8/31/11, with Ani Nenkova, University of Pennsylvania.
NSF IIS-HLC 0534568 "Collaborative Research: Translating Prosody in an English/Chinese Language Tutoring System," 2/15/06-2/14/09, with Chilin Shih and Gary Cziko, University of Illinois.
DARPA GALE, PI Kathleen McKeown, "Novel Information Gathering and Harvesting Techniques for Intelligence in Global Autonomous Language Environments," 9/01/05–-, subcontracted to SRI International.
NSF IIS-0325399, "ITR: Recognizing and Understanding Emotion in Speech," 9/1/03-8/31/09, with University of Colorado and SRI/ICSI.
NSF REU, 6/1/06-8/15/06.
NSF IIS-0328295, "Collaborative Research: Monitoring Student State in Tutorial Spoken Dialogue," 6/1/03-5/31/06, with Diane Litman, University of Pittsburgh.
NSF IIS-0307905, "Dialogue Prosody in Interactive Voice Response Systems," 6/1/03–5/31/08, with Gregory Ward, Northwestern University.

"Multilingual Multidocument Information Tracking and Summarization," DARPA, 3/1/04–2/28/05, PI: Kathleen McKeown.

IBM Faculty Award, 2005-2007.
Lockheed Martin, "Predictors of Deceptive Speech," 5/1/07-4/30/08.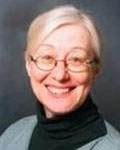 Julia Hirschberg
Professor, Computer Science
Columbia University
Department of Computer Science
1214 Amsterdam Avenue
M/C 0401
450 CS Building
New York, NY 10027
email: julia@cs.columbia.edu
phone: (212) 939-7114