Paul Michelman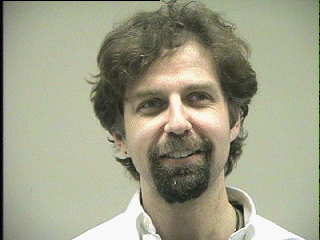 I am currently a Research Scientist in the Department of Computer Science at Columbia University. I am a member of Columbia's Center for Advanced Technology (CAT) in Medical Informatics. Research interests currently:
Cardiac-assist devices: We are studying the effects of different left-ventricular assist devices (LVAD) control strategies on the natural cardiovascular system (in conjunction with Heart Failure Center at Columbia-Prebyterian Medical Center).
Dextrous robot hands and teleoperation.
Human strategies for dextrous manipulation.
Otherwise, alternative means of transportation
Bikes: '92 Kawasaki Vulcan 500.
Legs: Running partners sought at any hour nearby...
Columbia University Department of Computer Science 450 Computer Science Building New York, New York 10027 +1 212 939 7090 michelma@cs.columbia.edu
---
Click here to go to the Robotics Lab page.

Click here to go to the Department of Computer Science page.