LVAD Project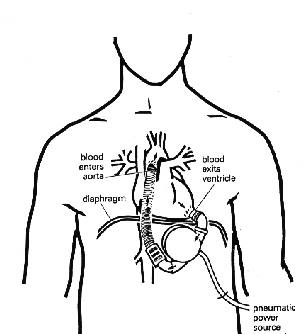 The Left-ventricular assist device (LVAD) group is studying the therapeutic potential of LVADs for people with end-stage heart disease. LVADs are currently approved for use in people awaiting heart transplants. Experience has shown that within several weeks of LVAD implantation, the natural left ventrical seems to begin repairing itself. In some cases, signs of heart failure are greatly diminished. Our group is studying the effects of different LVAD control strategies on the recovery of heart function.
This work is funded by the Center for Advanced Technology, a joint project of the Departments of Computer Science and Medical Informatics. The principal investigators are Paul Michelman, Peter Allen (Department of Computer Science) and Howard Levin (Heart Failure Center, Columbia-Prebyterian Medical Center).
---
Click here to go to the Robotics Lab page.

Click here to go to the Department of Computer Science page.