Coevolution of Morphology and Policy Implicit Neural Functions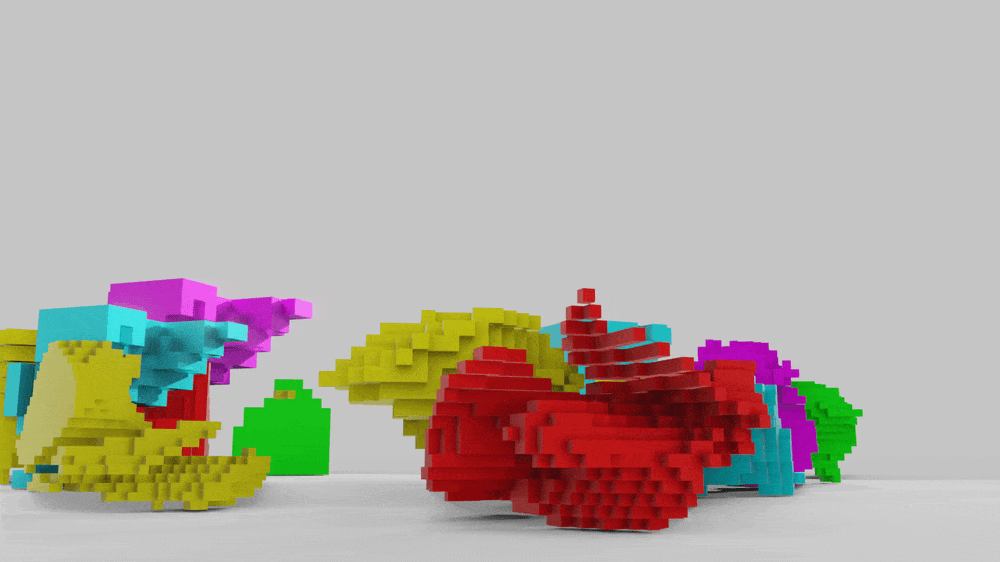 Simulataneously searching valid connected body shapes and muscle actuations which effectively leverage morphological structures can only be done efficiently for highly constrained design spaces. In this work, I explore the co-evolution of morphology and policy in the large design space of all possible functions by using deep neural networks as genotypes, with an application to fast running soft robots. By exploiting neural networks' low frequency bias, the 3D shapes of the robots generated from level sets of their morphology network's outputs lead to highly connected geometries with smoothly changing protruding structures. Additionally, by letting the policy network parameterize robots' sinosoidal muscle's actuation, I'm able to express a prior over the frequencies, amplitudes, and phases of muscle activity to guide the algorithm's exploration. Finally, I demonstrate that a higher resolution sample of the robot's morphology and policy can be performed after evolution, demonstrating the power of using implicit functions as genotypes. Robots evolved with these neural network genoptypes developed complex hopping gaits, achieving the fastest running speed of 1.10 m/s.
Hopping Gaits

Resampling at high resolutions

Local exploration with weight mutations
---
Code
Code for the evolutionary algorithm and the soft robot simulator: Github
---
Contact
If you have any questions, please feel free to contact me.