A bit about myself
It comes as much of a surprise to me as it does to you, but I do have a bit of a life these days. Here are some of my hobbies:
Singing
(this is obviously outdated until I find people to sing with in New York)
I have been singing in choirs and ensembles of various sizes for over ten years now. At the moment, my favourite group to sing with is the a cappella quartet I do with my friends Alexander, Joachim, and Johannes. Our repertoire is small (but fun!) and ranges from Barbershop to some songs by Die Prinzen. Here's a picture: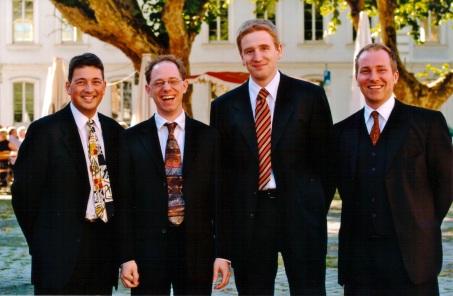 I also sing classical music, most recently in a project choir performing Henry Purcell's opera "Dido and Aeneas".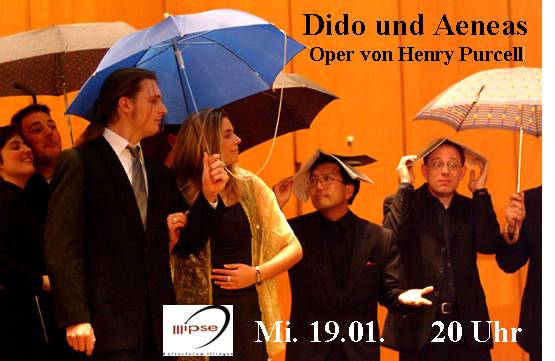 Rowing
Then, at some point in 2000, I decided I really should do more sports. So I watched the Sydney Summer Olympics with the goal of selecting one. Eventually, I ended up learning to row in the university rowing club. Evidence: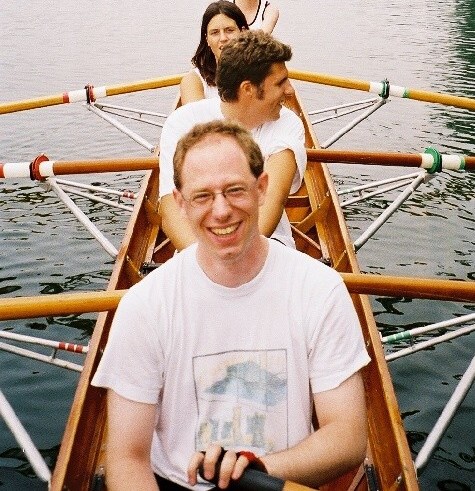 Talking robots
Another hobby, which is strictly speaking not something that most people would consider consistent with a "life", is to spend a Sunday morning programming, as long as it is something I don't have to do. One particular series of Sunday mornings eventually led to our
talking Lego robots
courses: I wrote most of the basic software, while my colleague
Geert-Jan Kruijff
handled the Lego side of things. Here's a picture of me presenting
Luigi the Italian shell-game player
at the Cebit fair in 2003:
Web Comics
Here are some web comics I enjoy:


(Irregular Webcomic)


(Questionable Content)


(Piled Higher and Deeper)
Sleeping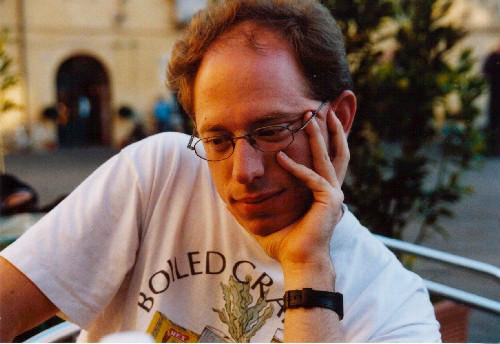 (October 2003 in Lucca)