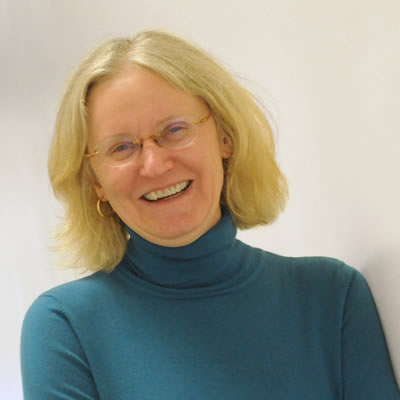 Gail E. Kaiser is a Professor of Computer Science and the Director of the Programming Systems Laboratory (PSL) in the Computer Science Department at Columbia University. Prof. Kaiser's research area is software engineering, currently focusing primarily on static and dynamic program analysis techniques towards improving developer productivity, software reliability and computer security. She is also interested in collaborative work technologies and "gameful" approaches to teaching computer science. Her lab has been funded by NSF, NIH, DARPA, ONR, NASA, NYS Science & Technology Foundation, and numerous companies. Prof. Kaiser served on the editorial board of IEEE Internet Computing for many years, was a founding associate editor of ACM Transactions on Software Engineering and Methodology, chaired the program committee for the third ACM SIGSOFT Symposium on Foundations of Software Engineering, and served a term as Vice Chair of ACM SIGPLAN. Prof. Kaiser received her PhD from CMU and her ScB from MIT. See her CV at http://www.cs.columbia.edu/~kaiser/vita.html.
I am seeking new PhD students, MS and undergraduate thesis students, and MS/undergraduate project students interested in program analysis, with background in either systems - JVM or Linux kernel (muplay) or machine learning (saber). See my lab website www.psl.cs.columbia.edu for further information.
Prof. Kaiser is teaching COMS W4156 Advanced Software Engineering in Fall 2018. 4156 is a Systems distribution course for all CS doctoral students and a Systems breadth course for all CS MS students. 4156 is required for the CS MS Computer Security and Software Systems tracks, and a technical elective for all other CS/CE MS tracks and for CS/CE undergraduate tracks. Prerequisite: COMS W3157 Advanced Programming or equivalent. The course covers the software lifecycle using frameworks, libraries and services. Major emphasis on software testing. Centers on a team project.
Prof. Kaiser will teach COMS E6156 Topics in Software Engineering in Spring 2019. 6156 is not "more" 4156, and not "more advanced" 4156. 4156 is about doing software engineering, and 6156 is about studying and improving software engineering. 6156 is essentially a research seminar, although most students who take it do not have any plans for PhD. Instead they aspire to be "technology leaders" in industry, introducing the latest greatest new tech to their team. As a "Topics In" course, 6156 can the same semester have multiple sections with different topics taught by different people. For example, Prof. Ferguson teaches some specific latest greatest new tech when he teaches a 6156 section. In the past, when I've taught it, I've let students choose their own topics (within constraints, e.g., I have to consider it "software engineering"). I have not yet decided for spring, this time I might focus on some specific topic. Taking suggestions .... Also seeking a TA who will take the course concurrently (or has already taken).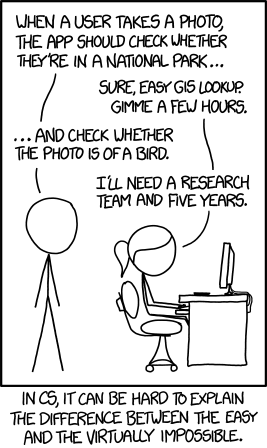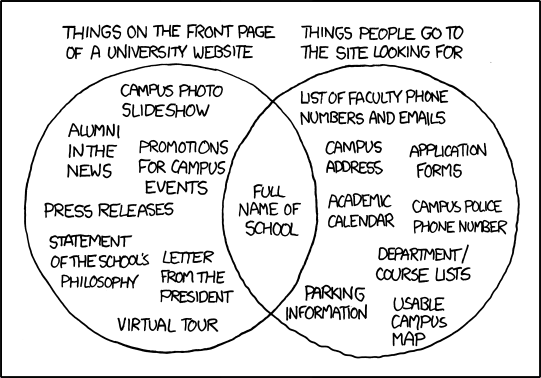 Current PSL Doctoral Students:
Former PSL Doctoral Students, MS GRAs, Staff and Visitors:
Taka Ishizuka

Scott Kai Lei

Christina Lauridson

Edmond Lee

James Lee

Feliks Lyatkovsky


Harris Morgenstern


Quoc-Bao Nguyen


Tushar Patel


Dae Sung Kim Park



Krish Ponamgi


Isai Shenker


Adam Stone


Zhongwei Andrew Tong


Chris Vaill


Maximilian Graf von Spiegel


Ester Woo


Xi Ye


Prof. Gail E. Kaiser
Columbia University
Department of Computer Science
607 CEPSR
[US mail: 1214 Amsterdam Avenue
Mail Code 0401]
[express/package delivery:
500 W. 120th St., Room 450]
New York, NY 10027
United States

voicemail: 212-939-7081
lab: 212-939-7100
department main number: 212-939-7000
email: kaiser@cs.columbia.edu
Last updated November 11, 2018 .
Copyright © Gail E. Kaiser.