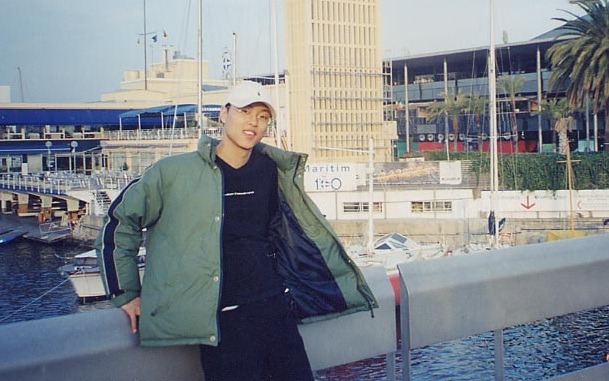 Activity feed
Bio
YoungHoon Jung is a PhD candidate in Computer Science at Columbia University. He has been pursuing his PhD for 4 years. In 2006, he earned his MBA from Chungnam National University, Korea, and in 2003, he received his BEng in Computer Science from Soongsil University, Korea.
He interned at Personal Search Team, Google Inc, in the summer of 2014. Before he joined Columbia University, he had worked for Samsung Electronics over 5 years since 2006, mostly developing a Linux Platform for mobile devices, now called Tizen. From 2003 to 2005, he had served in Korean Army as a Telecommunication Officer, after finishing two years of ROTC officer candidate period.
His research interest has been focused on distributed embedded systems, with particular interests on simulations, networks, and software frameworks for these systems. He is now performing research in the System-Level Design Group, Columbia University, being advised by
Prof. Luca Carloni
.
Conference Papers
YoungHoon Jung, Richard Neill, and Luca Carloni,
A Broadband Embedded Computing System for MapReduce utilizing Hadoop
, IEEE CloudCom, Dec 2012
[Acceptance Rate: 17%] (Best Paper Award)
YoungHoon Jung, Jinhyung Park, Michele Petracca, and Luca Carloni,
netShip: A Networked Virtual Platform for Large-Scale Heterogeneous Distributed Embedded Systems
, DAC, June 2013
[Acceptance Rate: 23%]
YoungHoon Jung, Karl Stratos, and Luca P. Carloni,
LN-Annote: An Alternative Approach to Information Extraction from Emails using Locally-Customized Named-Entity Recognition
, WWW, May 2015
[Acceptance Rate: 14.1%]
YoungHoon Jung and Luca Carloni,
ΣVP: Host-GPU Multiplexing for Efficient Simulation of Multiple Embedded GPUs on Virtual Platforms
, DAC, June 2015
[Acceptance Rate: 20.5%]
Journal Papers
Talks
Academic Calendar
Comments
Last Modified at 08:41 06/10/15 used vi