Ευαγγελία Σιταρίδη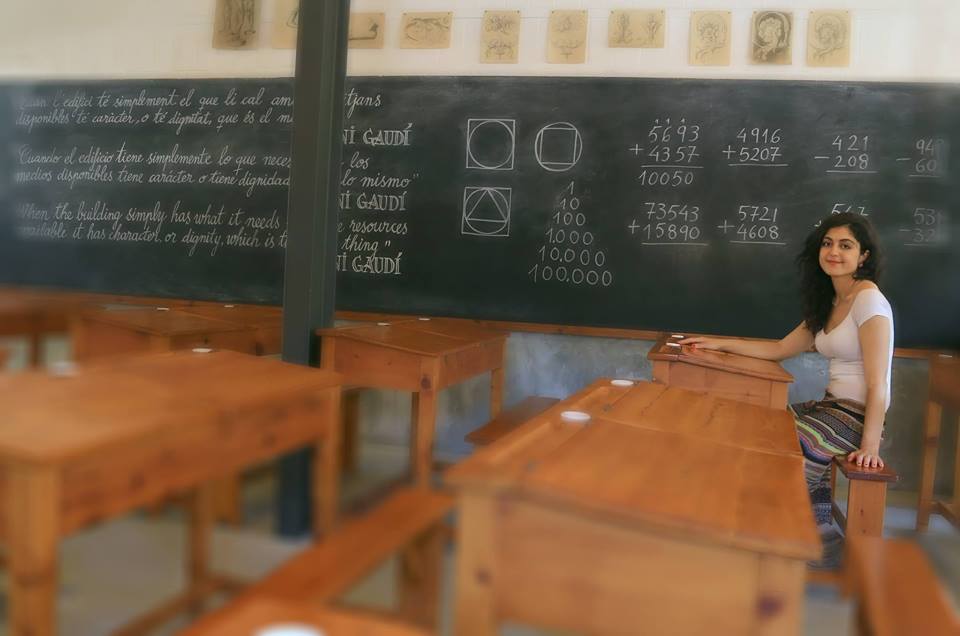 Welcome to my page! My name is Eva Sitaridi and I am a final year Ph.D. Candidate at the Computer Science Department at Columbia University. I will be graduating in May 2016 and in the summer I will join the Redshift team of Amazon Web Services (AWS).
My research is on exploiting graphics processors (GPUs) for database processing. My advisor is Professor Ken Ross and I am a member of the Database Research Group. I am involved in the following related NSF-funded project: Database Processing on GPUs. Before coming here, I was a member of the MaDGIK group of the University of Athens.
This year I am in the PC committee of IMDM workshop, co-located with VLDB 2016.
The best way to reach me is via e-mail: first-name[at]cs.columbia.edu. Here is my CV.
Publications
Evangelia A. Sitaridi, Orestis Polychroniou, Kenneth Ross, SIMD-Accelerated Regular Expression Matching, DaMoN Workshop 2016
Evangelia Α. Sitaridi, Kenneth Ross, "GPU-Accelerated string matching for database applications", VLDB Journal Special Issue on Data Management on Modern Hardware, 2015
Raphael Polig, Kubilay Atasu, Laura Chiticariu, Christoph Hagleitner, H. Peter Hofstee, Frederick R. Reiss, Huaiyu Zhu, and Evangelia A. Sitaridi, Giving Text Analytics a Boost, IEEE Micro 2014
Evangelia A. Sitaridi , Rene Mueller, Tim Kaldewey, Parallel Lossless Compression using GPUs, GTC 2014, Watch the talk!
Evangelia A. Sitaridi , Kenneth A. Ross, Optimizing Select Condition on GPUs, DaMoN Workshop 2013
Harry Dimitropoulos, Herald Kllapi, Omiros Metaxas, Nikolas Oikonomidis, Evangelia A. Sitaridi, Manolis M. Tsangaris, and Yannis E. Ioannidis, AITION: A Scalable Platform for Interactive Data Mining, SSDBM 2012
Evangelia A. Sitaridi, Kenneth A. Ross, Ameliorating Memory Contention of OLAP operators on GPU Processors, DaMoN Workshop 2012 (Best Paper Award winner)
Kenneth A. Ross, Evangelia A. Sitaridi, Partitioned Blockmap Indexes for Multidimensional Data Access, Columbia University Technical Report, April 2012
Herald Kllapi, Evangelia A. Sitaridi, Manolis Tsangaris, and Yannis Ioannidis, Schedule Optimization for Data Processing Flows on the Cloud, SIGMOD 2011
Konstantinos Tsakalozos, Herald Kllapi, Evangelia A. Sitaridi, Mema Roussopoulos, Dimitris Paparas, and Alex Delis, Flexible use of cloud resources through profit maximization and price discrimination, ICDE 2011
Manolis M. Tsangaris, George Kakaletris, Herald Kllapi, Giorgos Papanikos, Fragkiskos Pentaris, Paul Polydoras, Evangelia A. Sitaridi, Vassilis Stoumpos, Yannis E. Ioannidis, Dataflow Processing and Optimization on Grid and Cloud Infrastructures, IEEE Data Engineering Bulletin 2009
Misc Links
Constantly under construction, stay tuned :-)