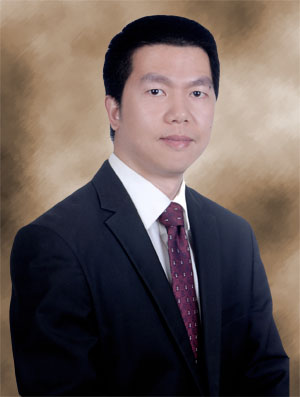 605 S.W. Mudd
Columbia University
In the City of New York

Phone: +1 212-854-6574
Fax: +1 212-854-6267
Email: charles@cs.columbia.edu

Charles Shen, PhD, EMBA
NEW: Current Research Openings
Dr. Shen's current research interest covers innovative mobile services involving Internet of Things, cloud computing and big data analytics. He is also applying advanced information technology to the Architecture, Engineering and Construction (AEC) industry, as well as to sustainable urbanization in a broader scope.
Prior to his current position, Dr. Shen was a Senior Member of Technical Staff at the research division of AT&T Services. He had also conducted research at IBM T.J. Watson Research Center, Telcordia Technologies (formerly Bell Communications Research, now part of Ericsson), Samsung Advanced Institute of Technology and Singapore's Institute for InfoComm Research (A*STAR). He authored numerous articles and technical reports, including peer-reviewed publications at top journal and conferences sponsored by Association for Computing Machinery (ACM), Institute of Electrical and Electronic Engineers (IEEE), and International Federation for Information Processing (IFIP). He also developed several Internet standards and specifications, published by Internet Engineering Task Force (IETF). In addition, he is an inventor of 7 awarded and 4 pending United States patents.
Dr. Shen received a Ph.D. in Electrical Engineering and did postdoctoral research in Computer Science, both at Columbia University. He completed the Executive MBA program from Columbia Business School. He also holds Master and Bachelor degrees in Computer/Electrical Engineering from National University of Singapore and Zhejiang University, respectively.