Daniel Bauer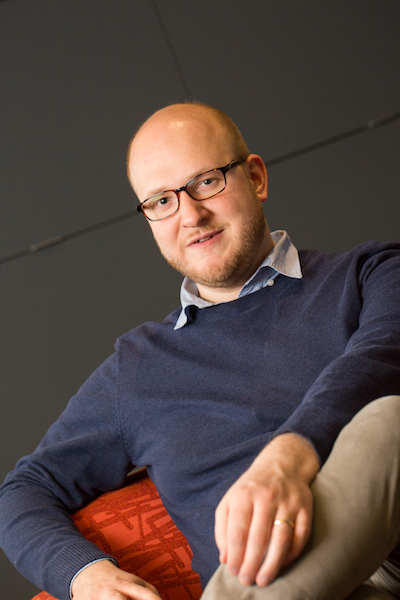 Daniel Bauer
Associate in Discipline
Department of Computer Science
Columbia University

Mail:
Department of Computer Science
1214 Amsterdam Avenue
450 Computer Science Building
Mail Code 0401
New York, NY 10027
USA

Office: 704 Shapiro CEPSR
Phone: +1 (212) 939-7072
E-mail: last name at cs dot institution .edu

I am a lecturer in the Computer Science department at Columbia University in the City of New York.
Office Hours
Spring 2017:
Tuesdays & Wednesdays, 4:00pm - 6:00pm (or by appointment) in 704 Shapiro CEPSR.
Teaching
Fall 2017 (Upcoming)
COMS W4701 - Artificial Intelligence
ENGI E1006 - Introduction to Computing for Engineers and Applied Scientists
Summer 2017 (Upcoming)
Spring 2017
Past Semesters
COMS W3134 - Data Structures in Java (Spring / Fall 2015 & 2016)
COMS W3101 - Programming Languages: Python (Fall 2014)
COMS W3101 - Programming Languages: Scala (Fall 2014)
COMS W3101 - Programming Languages: Python (Spring 2012)
Research
My background is in Natural Language Processing / Computational Linguistics. The long-term mission of my research is to develop systems that can accurately interpret natural language in a multimodal environment and in linguistic discourse.
My research interests touch on syntactic and semantic parsing, grammar formalisms, lexical and computational semantics, knowledge representation, and machine learning.
In my dissertation, I use synchronous graph grammars to translate sentences into graph-based representations of their meaning and developed efficient algorithms for grammar induction and parsing.
Bio
2017 - Ph.D. Computer Science, Columbia University (in progress)
2010 - M.Sc. in Language Science and Technology,
Saarland University, Germany
2007 - B.Sc. Cognitive Science,
University of Osnabrück, Germany
.
Other
I am a co-founder of
WordsEye
, a startup company that enables anyone to create 3D scenes by simply describing them in natural language.
I was an issue editor for the
ACM XRDS Fall 2014 Issue on Natural Language
.