IN MEMORIAM - PAUL MICHELMAN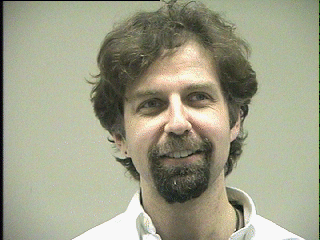 Paul Michelman died unexpectedly while jogging near his home on June 30, 2000. I had the pleasure of working with Paul for over 7 years. He was one of my best and most gifted students, and he epitomized the kind of student we all wish for: smart, capable, mature beyond his years, and most of all, a true friend and colleague. Paul's undergraduate training was in Classics. He had gone to City College to get his EE degree when he found an interest in science, and had worked on everything from radar antenna design to forming his own musical synthesizer company. His research remains to this day the best piece of work on the control of multi-fingered hands, a most difficult control and sensing problem. Paul made our Utah hand do amazing things under his software, and noone has come close to matching it yet.
After Paul graduated, he received a prestigious 2 year National Science Foundation Experimental Science Post Doctoral Fellowship. During this fellowship, Paul and I and some colleagues at CPMC worked on the control of Left Ventricular Assist Devices (LVAD's). LVAD's are artificial hearts that are implanted in patients and assist a failing heart in its pumping ability. Paul quickly became an expert in this field, and after his postdoc ended, became head of engineering for a startup company at the hospital that was developing the next generation of LVAD's.
Besides his excellence as a student, Paul was a model citizen in our department. He helped tremendously behind the scenes in trying to make our qualifiers more sane, and find out what kind of education our students needed and wanted. Many aspects of our present streamlined qualifying process are the direct result of his interaction with fellow students and compiling results that convinced many faculty of the need for change.
Paul served as an adjunct Professor of CS, teaching my robotics class while I was on sabbatical and also teaching a course on computerized medical devices. He was an excellent teacher, and I tried unsuccessfully to convince him of an academic career. He was an avid runner, running the NYC marathon multiple times.
In recognition of Paul, we have established The Paul Michelman Award for Exemplary Service to the Computer Science Department. This award is given to a graduate student in Computer Science who has performed exemplary service to the department, devoting time and effort beyond the call to further the department's goals. It is given in memory of Dr. Paul Michelman, `93, who selflessly devoted time to improving our department while excelling as a researcher.
Anyone wishing to make a donation to the fund established in Paul's name can contact me at allen@cs.columbia.edu
Peter Allen