Happenings around the department: PhD symposium



The Department's annual PhD symposium took place Monday, giving seven computer science PhD candidates and their advisors the opportunity to celebrate the candidate's successful completion of the PhD thesis (or, as in a couple of cases, the almost-completion).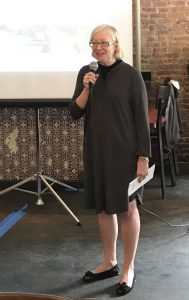 The relaxed event, held at

restaurant, began with the chair of the CS department, Julia Hirschberg, initiating proceedings by inviting each advisor to talk a few minutes about the candidate, with fairness dictating the candidate be given equal time to respond.
Family and friends looked on.

Area: Natural language processing
Thesis: Grammar-Based Semantic Parsing into Graph Representations
Advisor: Owen Rambow
Next up. In January, Daniel joined the CS faculty as a lecturer; he will teach two classes a semester, including Artificial Intelligence in the fall.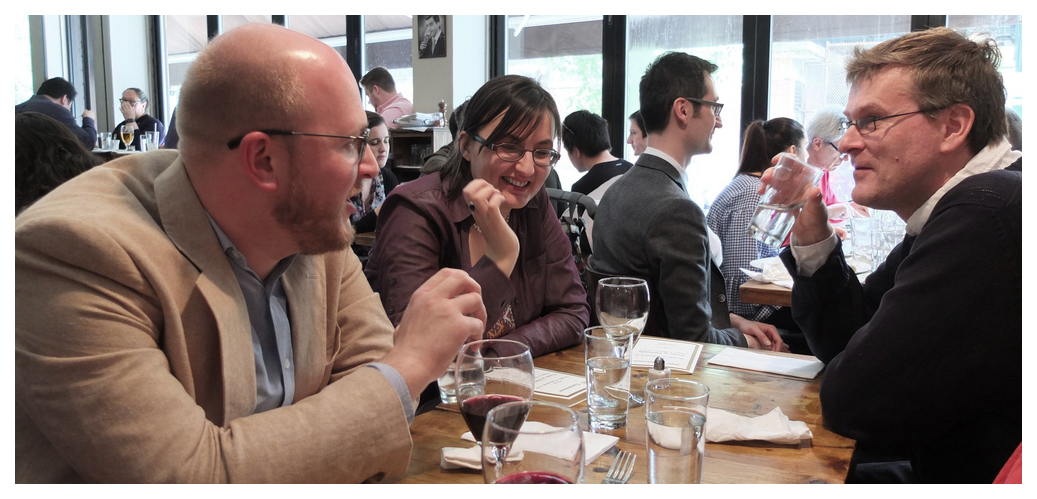 Seemingly the only one to have thought to actually bring his thesis.
Area: Theory
Thesis: To be determined (but will be about property testing)
Advisor: Rocco Servedio
Next up: Postdoc position in the CS department of Stanford (Motwani Fellowship) in November.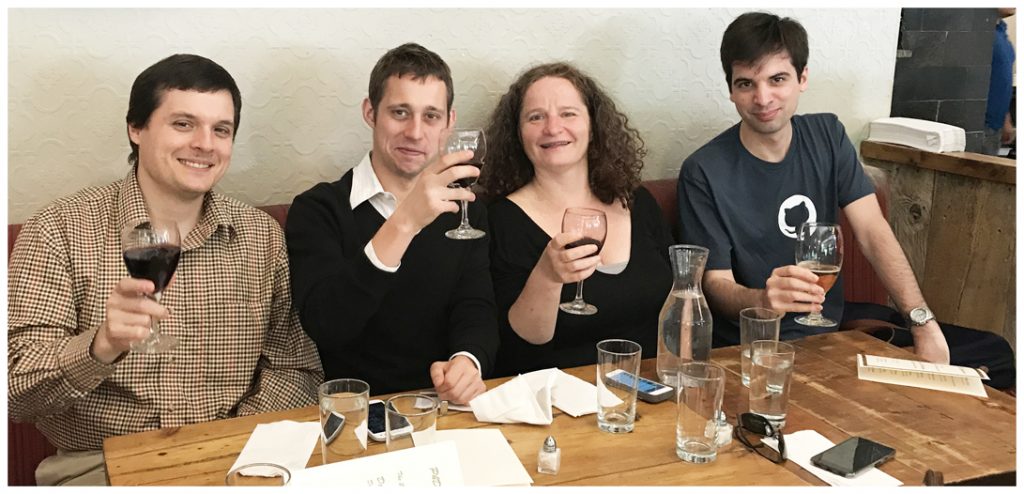 Area: Natural language processing
Thesis: Painting Pictures with Words – From Theory to System
Advisor: Julia Hirschberg
Next up: Working on WordsEye, a startup that translates words into rendered 3D scenes. Daniel Bauer is a co-founder. Will also teach Lisp Fall 2017.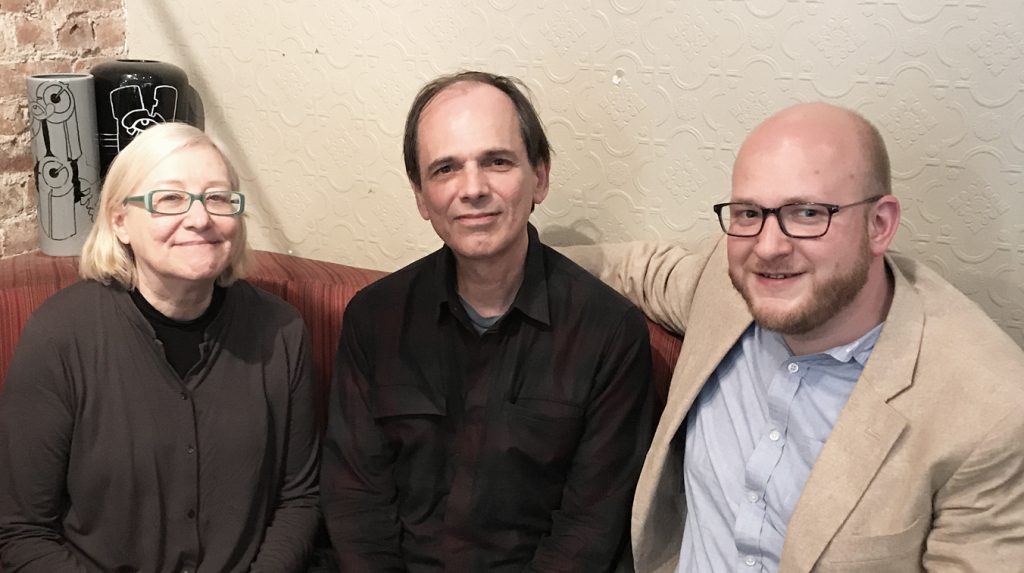 Jill Jermyn
Area: Network systems / Security.
Thesis: Discovering Network Control Vulnerabilities and Policies in Evolving Networks

Advisor: Salvatore Stolfo (represented this day by Steven Bellovin)
Before becoming interested in computing, Jermyn spent her life as a concert violinist.
Next up: Joins Google in NYC this summer.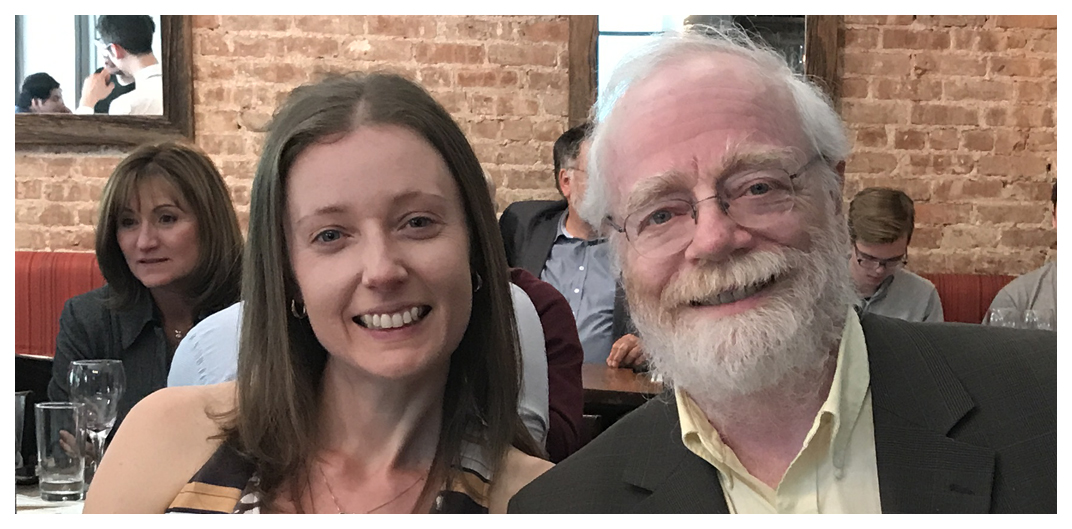 Area: Computer Engineering
Thesis: Scalable System-on-Chip Design
Advisor: Luca Carloni
Next up: Remains at Columbia as officer of research to help students develop new skills as hardware designers.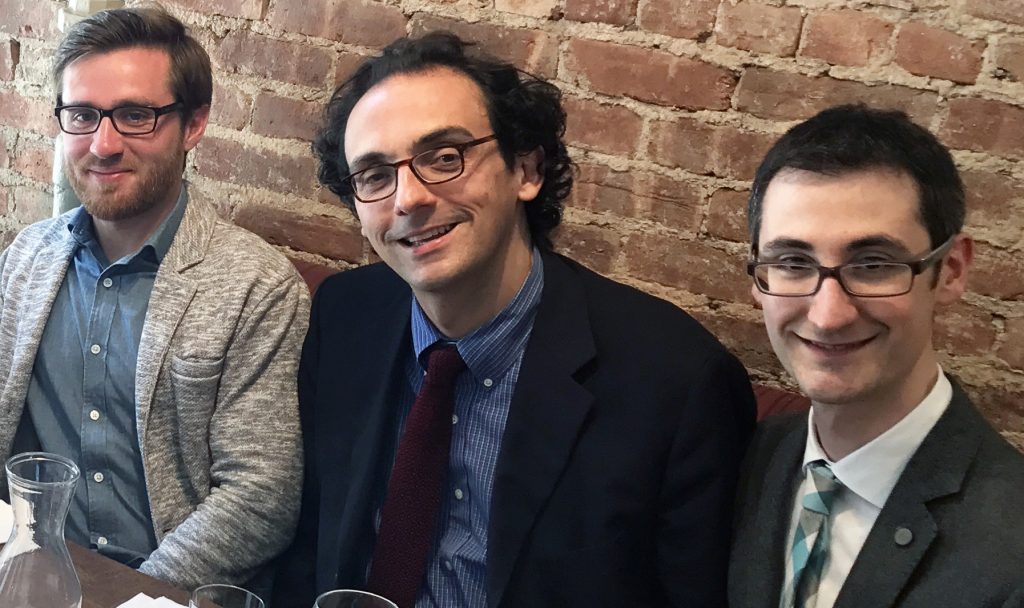 Area: Machine learning, natural language processing
Thesis: Kernel Approximation Methods for Speech Recognition (tentative)
Advisor: Michael Collins
Next up: Postdoc in Statistical Machine Learning Group at Stanford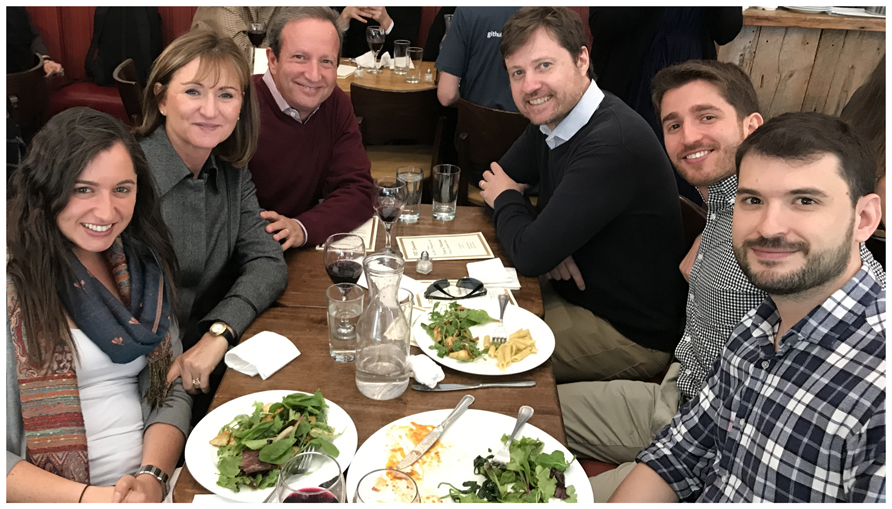 Area: Machine learning, privacy. Previously received law degrees in California and Germany.
Thesis: Using Machine Learning to Improve Internet Privacy
Advisor: Steven Bellovin
Next up: Already taken up a postdoc position at the Institute for Software Research at Carnegie Mellon University.
Posted 5/19/2017